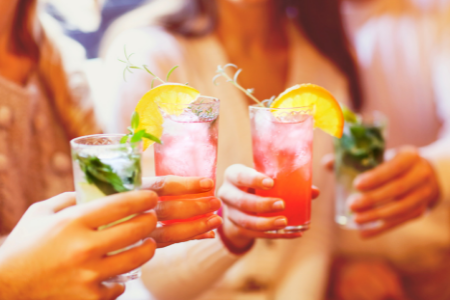 Nothing says summer like the perfect beverage. Why settle for boring seltzers or the same old beer when you can impress your guests by cooling them off with a creative cocktail or mocktail? Get your end-of-summer parties started with these easy to make recipes for drinks like mojitos, martinis, and more.
Prep Work
Before you get started, it is helpful to have a few supplies on hand. Start your mixology sessions by making sure you have a cocktail shaker and muddle. These utensils seem a little over-the-top, but they allow you to make cocktails faster and easier. When you are choosing your shaker and muddle, think about how easy they are for you to use, clean, and how many drinks you plan to make at once.
You should also keep simple ingredients around like lemons, limes, and simple syrup. Cocktails and mocktails are often better with a unique twist. Think about keeping flavored syrups and fresh herbs to add in too.
Continue reading