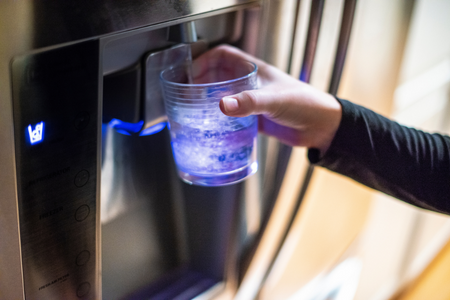 When it comes to buying a new refrigerator, you may be interested in choosing one with a built-in ice and water dispenser. These modern fridge features have become increasingly trendy amongst homeowners in the US and Canada, where cold drinks are a household staple.
Having your own ice and cold water dispenser includes several advantages. They're convenient to have, easy for people of all ages to operate, and they look great in every kitchen.
However, a refrigerator filtration system isn't perfect, so it comes with some drawbacks too. If you're contemplating the installation of a refrigerator water dispenser and ice machine, this post will help you to separate the pros from the cons.
Continue reading