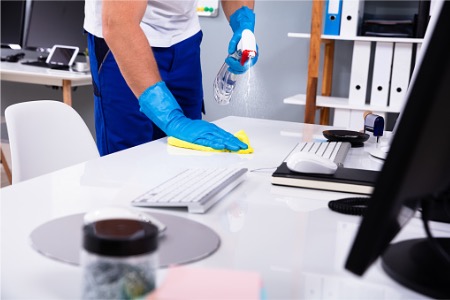 Spring motivates a lot of us to do some much needed deep cleaning. It's a good idea to take a few days to really cleanse your space and revamp your style. Cleaning and decluttering is a great way to start off the new season and fill your time. Not only does it clear your house, it also clears your mind!
Clean Baseboards, Cabinets, Doors, Windowsills, and Walls
Sound like fun yet? These are not typically chores we do on a regular basis, but a lot of crud builds up here, especially in kitchens and bathrooms.
Baseboards and window sills accumulate dust, dirt, hair and can become discolored. You'll be amazed how much cleaner and brighter your space looks with freshly scrubbed baseboards and window sills. 
Don't forget to do the ones in the kitchen, too. Sticky food residue easily accumulates here and can attract bugs when the warmer weather sets in. Wipe down your walls and doors to get off the dirt and grime, especially the parts closer to the floor where the foot traffic is coming and going. 
Continue reading