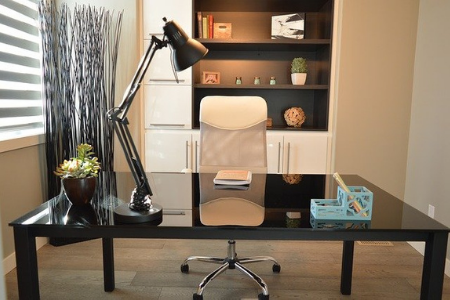 Nowadays, working from home is more common than ever before. COVID-19 has affected home design in some significant ways, so there's an increased need to have a home office – a room that will look professional, formal, and functional. Luckily, you don't have to look for a new, bigger home if you already have a spare room at your disposal. Don't worry; turning your guest room into a home office isn't a challenging or complex procedure; you just need a plan, a little bit of time, and some creativity.
Get rid of the big and bulky bed
The first step of turning your guest room into a home office is getting rid of a bulky bed in the center of the room. It probably occupies most of the space, which you can now use in a smart way. If needed, you can have an alternative when guests do stay over – buy a fold-down bed. There are many models on the market, and they are all hinged at one end to store vertically against the wall or inside a closet or cabinet. If you had other items for your guests here, such as linens and towels, find them a place in other rooms of your home. Then, it's time for detailed spring cleaning and really transforming the space.
Continue reading