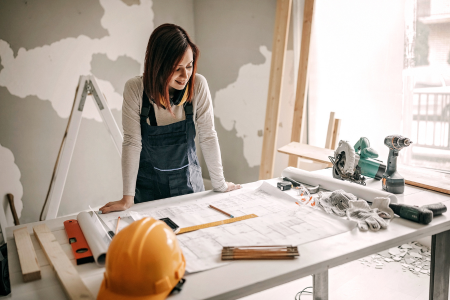 Looking to refresh your home? Consider a sustainable renovation from start to finish by reducing waste, recycling, upcycling, and using eco-friendly materials.
The U.S. Environmental Protection Agency (EPA) estimates that 13% of all greenhouse gas (GHG) emissions come from the commercial and residential sector. This includes the fossil fuels burned to power heating, lights, cooling, refrigeration, and the handling of waste. Electricity production accounts for an additional 25% of the GHGs.
If you are about to undertake a home renovation, making smart choices can make a difference in the amount of waste and GHG emissions associated with the work.
Continue reading