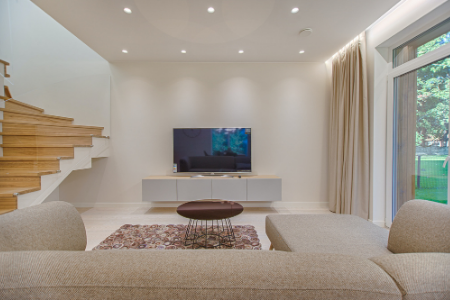 Are you trying to create a contemporary-style living space? It is tempting to think that contemporary interior designs are cold, dark, and overly minimal. But that's far from the truth! You can create a contemporary-style living space that is comfy and inviting, and at the same time, well-illuminated and neat.
So, what are the crucial elements of a contemporary living space? Let's dig into them one by one.
Have an open-plan layout
Airy, spacious, and multipurpose open-concept homes are increasingly becoming more popular among homeowners. That's what contemporary design is all about.
Consider giving completely different personalities to different functional zones to create a bold contrast between them. For instance, match darker walls and wooden fixtures in the kitchen with a bright lounger in the living room to bring in lightness.
Continue reading