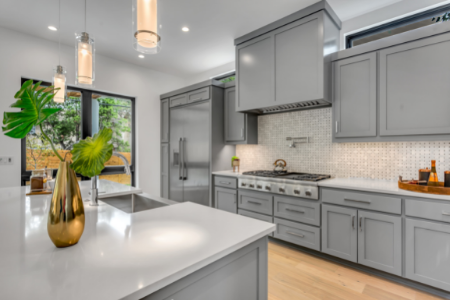 A home reflects the type of lifestyle it houses. The kitchen in a house with kids will be very different from the one used by a single person or empty nesters, and this will often lead to design decisions for the space.
If you are looking to sell, the consensus among real estate experts is that kitchen updates are important at some point before selling. What if you're planning on staying in the house for a decade or more? It still may make sense to make them part of a renovation project rather than doing minor touch-ups here and there.
The best time to update a kitchen space can vary depending on your circumstances. However, there are some general guidelines that you can follow to help make the process easier.
Continue reading