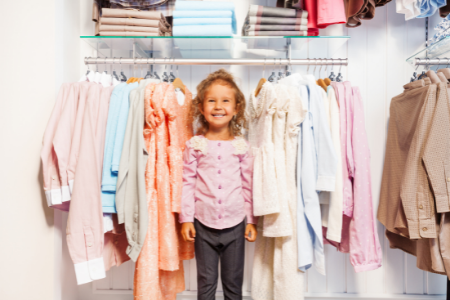 When living with kids, there's bound to be overflowing amounts of love, endless laughter, and lots and lots of mess. One part of their bedroom that will never cease to be in a constant state of disorder is their closet. It's a never-ending battle, and as parents or guardians, you must be ready with a few ideas and strategies to keep their wardrobe organized and free of clutter.
Keeping a well-coordinated closet is not just for your sake, it's for your children too. It impacts the way your child gets ready and sets their mood for the day. If they are attending school, a wardrobe that is easily accessible and properly labeled can get them prepped in no time. It might seem like a trivial thing, but an organized closet can help boost your child's confidence.
That's why we've compiled a list of tips and tricks you can use to keep your kids' closets in tip-top shape.
Continue reading