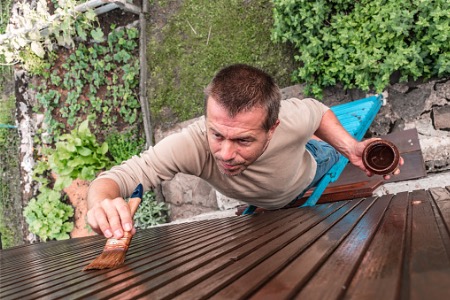 The summer months are the time to relax and take in the sunshine! But it can also be a great time to get some much needed home improvement projects done around the house that aren't possible to do in bad weather. Check out these five tasks that will make your home the hit of the summer and don't cost you a large chunk of cash.
Power Wash
We always think about washing the inside of our home but what about the outside? The summer is a great time to either buy or rent a power washing machine to get your exterior cleaned and looking brand new. You can power wash the siding of the home to remove dirt and grime collected from outdoor elements over the seasons or you can wash the walkways including sidewalks and driveways.
Build Outdoor Features
If you have some downtime and it's a beautiful day outside, it's a great opportunity to build an outdoor feature! This could include an outdoor kitchen to entertain guests throughout the summer, a fire pit to roast marshmallows with the kids or maybe a garden to grow your own veggies. Each project ranges from difficulty and cost so make sure to determine timeline and budget before starting the project. Once you decide on those, have some fun designing what fits your style best!
Continue reading