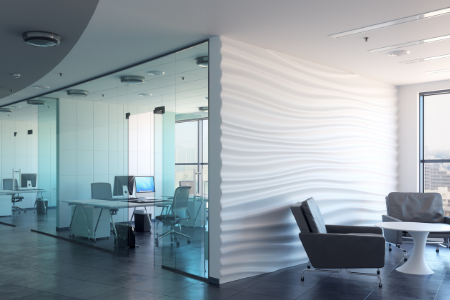 The COVID-19 pandemic has turned the focus of workplaces towards ensuring the safety and wellbeing of employees, reducing the risk of the virus spreading. There are now COVID-19 guidelines that you must implement to protect health in the workplace.
Upcoming technologies are the best way to enforce systems that keep employees and the workplace safe. If you are running a commercial real estate property, you must ensure that the space is safe and hygienic for occupants and employees.
This article will cover how technologies can help increase hygiene and safety in your commercial real estate properties by providing touchless access, managing occupancy levels for social distancing, and much more.
Benefits of Integrating Tech in Commercial Real Estate Properties
Having all your security and workplace safety measures integrated into one system will allow for easier management, as you can host all your security information in one place.
Some of the benefits of integrating technologies in your commercial real estate properties include:
Streamlined route to access multiple sources of security data and information.
Increased speed in identifying and addressing security breaches.
User-friendly operation of security technologies.
Easier management of occupancy to avoid overcrowding and promote social distancing.
Most modern commercial security ecosystems allow you to integrate building and business technologies used in your everyday life for property management.
How to Optimize Safety & Hygiene in Commercial Real Estate Properties
Increasing security measures and health safety measures using technology will make your employees feel safe at work and improve the security of your commercial real estate properties. Here is a list of the technologies you can use to promote a culture of safety and hygiene in your commercial real estate properties for a safe return to work.
Touchless Access Control
When entering and exiting commercial real estate properties, you will likely need to touch doors that many other people have touched. This can be a source of contamination and can make your workplace less hygienic.
This is why you should implement a touchless and keyless access control system. Your employees can have a digital key on their mobile device, which allows them to open doors without touching them.
Touchless and keyless access control systems also come with Bluetooth features that allow employees to wave their hands over the access pad, which collects verification information from their mobile device.
The touchless access control system integrates with building security technology, allowing you to pair access control with video security to verify identity in accordance with access logs from your touchless access control system.
This can aid in verifying identity to ensure that access has not been misappropriated and can allow you to manage visitors or employees as they move around the building.
Desk Management Software
In shared workspaces, you will need to ensure that employees have access to desks of their own to prevent overcrowding in the office. Desk management software makes this process easy by allowing employees to book a desk for themselves.
Desk management software works by showing a graphic of the office floor plan to indicate which desks have been booked by employees. Seeing who has booked which desk means that employees can check whether there is space available to work safely, maintaining social distance.
By implementing desk management software, you will make shared workspaces in your commercial real estate properties safer and more organized, reducing the exposure to germs through social distancing.
Visitor Management
You need to use visitor management tools to keep track of who is coming in and out of your commercial real estate properties.
Using visitor management tools will allow you to keep an accurate log of your visitors via digital registration. In the digital registration process, you can provide wellness checks and gather their contact information should coronavirus compromise the workplace and cause a need for contact tracing.
Automated Wellness Verification
Automated wellness verification is a great way to screen for coronavirus symptoms in your employees before they can enter the building.
Daily surveys on their health and symptoms will allow you to grant access to healthy employees and protect your building by blocking access to employees showing symptoms.
You can also block access for an extended amount of time which helps enforce self-isolation procedures and keep your other employees safe.
Summary
If you want to protect employees in your commercial real estate properties and promote a safe and hygienic approach to working, you should install an integrated security system. This way, you can increase the efficiency and ease of access regarding your security and safety protocols.