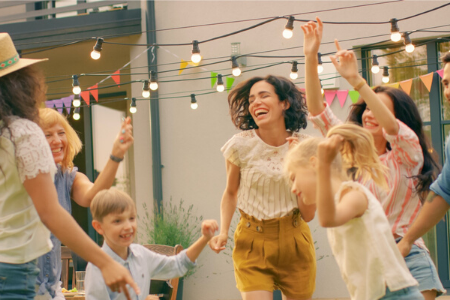 Coronavirus impacted the world, throughout workplaces healthcare, recreational time and much more. Home design is another field that may be forever changed due to the pandemic. With many people spending more time at home, homeowners are shifting their idea of the dream home and necessary features. Here are five designs that may become the new norm in a post COVID-19 home design.
The Essential Home Office
As many office workers adjust to working remotely, the need for the home office became apparent. Before COVID-19 many saw the home office as a use for an extra space or bedroom, but not a necessity. Now with entire families having to share a home and workspace under one roof, it is important to have a space where meetings and important phone calls can take place away from distraction. Post Coronavirus homes will need to create a space that can either be in a separate room or a desk area in an already existing room, designed for privacy and efficiency.
Secure Entryways
Many homes have entryways for guests to place shoes and coats before entering the main living spaces. But as we become more accustomed to disinfecting our hands and belongings once we come indoors, it may become a design trend to create more functional entryways or mudrooms, with a hand-washing station or just a more defined space to put others' belongings to reduce number of bacteria and germs from entering the home.
Higher Degree of Organization
The longer you were in isolation, the more likely it was for you to pick up a new habit or activity! For some, that meant finally taking the time to organize those closets and drawers you've been putting off for far too long. As you start to design different areas in your home, you may be drawn to designs that allow for easy organization. More shelving, built-in dividers or pull-out containers are all great ideas to keep your house in great shape throughout the years.
Functional Kitchens
Like mentioned above, many of us took up some new hobbies, and a big one was cooking. Some of you may have barely used your kitchen, before COVID-19 made it impossible to go out to eat, but now consider yourself to be an amateur chef! As more people shift to cooking meals at home, the importance of a functional kitchen increases. Bigger stoves for more dishes or new built-in kitchen gadgets will help you hone your cooking skills and make it more fun.
More Spaces to Entertain
A home is a great place to invite guests over, cook, play games or just chat. But when your home becomes the only place you feel safe interacting with others, it's important that you have the perfect area to entertain. Designers now believe that while some restaurants have begun opening their dining rooms again, at-home entertaining will be more popular than ever, for homeowners to begin the transition into seeing family and friends again in a controlled environment. These spaces could be a well thought out patio for outdoor barbecues or maybe a comfy living space for games and discussion.
Overall, as you try to get back to normal, look around your home and see what you could have used more or less of during this extra time inside. Think about your new favorite activities and how your home could help encourage you to continue them. Your home became your safe place during uncertain times, so now it's time to make it your own personal oasis.