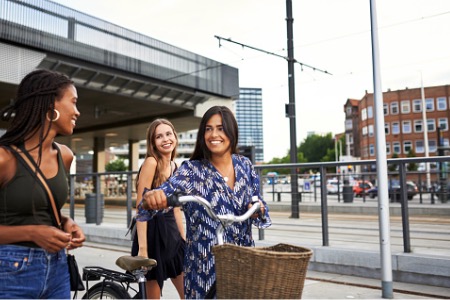 A recent report from WalletHub showed the fastest growing cities in the U.S. Of those cities, the ones with the most growth have been in the south and the west. The report ranked cities based on overall growth, population growth, income growth, job growth, GDP growth and poverty decrease.
All 515 cities compared on the report had 17 key measures, which helped WalletHub determine those with the most growth and those with decline as well. 
1. Lehigh Acres, FL
Lehigh Acres is mostly a residential area. It's near Fort Myers and Cape Coral, which are also some of the fastest growing cities. The population of the city is almost 118,000 and has had a recent growth of 6.8 percent in jobs and a 6.9 percent growth in median income. 
2. Mount Pleasant, SC
Mount Pleasant is near Charleston, SC, and all one would have to do is cross a bridge to get there. The city has a population of about 89,000. The population has increased about 27.5% since 2010. 
3. Bend, OR
The long-term growth of Bend is impressive to say the least. It's current population is around 98,000. According to the 2000 Census, the population of the city was only 52,000 then.
4. Enterprise, NV
In addition to being in the top six fastest growing cities, Enterprise is near Las Vegas. This makes it a population vacation home destination. The population of Enterprise is just over 108,000 and over 7 percent of the homes in the city are vacation homes, according to Business Insider. 
5. Frisco, TX
Part of the Dallas metro area, Frisco is one of the best cities to buy a house in currently. The median prices of homes in the city is at $396,800, which is a great value. Frisco also has a population of about 188,000. 
6. Fort Myers, FL
Last, but certainly not least, Fort Myers has a population of 82,000. Fort Myers, like Enterprise, is a popular vacation home destination – specifically beach homes. Being the headquarters for Chico, a woman's retailer, and Neogenomics, a clinical laboratory, also makes it a fast growing city.