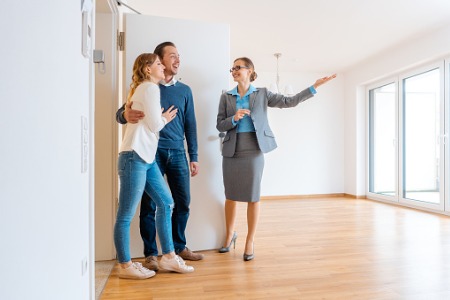 Buying a new house can be an extremely exciting time. Because of that excitement, it can be easy to rush into buying a house that may appear perfect for you without giving it a thorough look.
There can often be red flags that are overlooked or hidden when house-hunting, but are extremely important to take note of. Tell tale signs that the house you're interested in may not be what you think. They are often subtle and can go unnoticed. Be sure to take extra caution when house-hunting and be on the lookout for these red flags.
Odors / strong air fresheners
If you walk into a home and the first thing you notice is the strong smell, this is a very important indication that something could be wrong. No smell should be so overwhelming that it hits you right when you enter a home – whether it be an air freshener or an odor. If it's an odor, such as pet urine, this could indicate that carpet is saturated with it and needs to be replaced. Or if you're smelling a strong air freshener, it could be that the owner is trying to cover up a smell of a worse problem in the house. Either way, pay attention to strong smells when house-hunting.
Continue reading