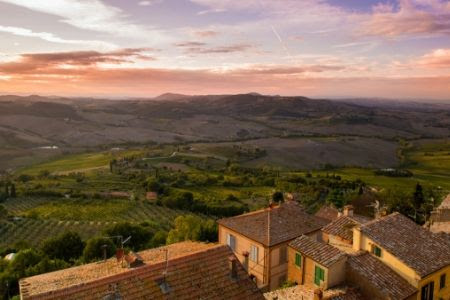 Moving is never the most fun task in the world, and moving in the summer is no joke. But with school out, more flexible vacation time, and less extreme weather conditions, moving in the summer is often the best option. With the heat and humidity that southern summers bring, there are some things you should keep in mind when making your summertime move. Here are some of our best tips for moving in the summer and surviving the southern heat.
Have a plan
First thing's first: it's important to have a plan. As with all moves, you should create a plan for yourself and the others you are moving with in order to make sure your summertime move goes the smoothest possible. Consider how the weather will impact your move, whether you will be hiring movers or enlisting the help of friends or loved ones, and how much time you will need to move from your old place to your new home. If you are more flexible with your moving dates, consider moving before the end of May or after Labor Day for the best weather and rates.
Get started early and move on the least busy days of the week
As you create a moving plan for the summer, you've got to keep in mind the summer weather and traffic conditions when deciding when to make the big move. By getting started early in the day, you can beat the heat and humidity before the afternoon hits. Additionally, try to plan your move for the middle of the week when roads tend to be the least busy. The weekends, Mondays, and Fridays tend to have the most traffic, as vacationers travel the most on those days.
Don't risk your health
You should always keep your personal health in mind when moving, but it's especially important to take care of yourself when moving in the summer heat. Know the signs of overheating and take breaks throughout the day to prevent yourself from overdoing it. Stay hydrated by monitoring your water intake and bring enough water with you to last you throughout the whole move. You can even prepare multiple coolers full of ice to bring with you in each vehicle, and also bring a first aid kit with medicine and sunscreen. You should also wear light, breathable clothing, as you can feel even hotter when moving in the summer.
Turn on your utilities early
As you prepare to move from one home to another, you should make sure your utilities be on so that you can use the air conditioning during the move. Keep your AC on in your old home as you move items out of it, and ensure that your utilities will be on when you arrive at the new home so you can use the AC there, as well. This will make the summertime moving process a lot easier on your body and your possessions.
Take extra care of items that don't do well in the heat
Summers can bring humidity and heat that isn't necessarily good for all of your possessions. Things like electronics, batteries, plants, perishables, and other items can overheat easily, expire, or become damaged in heat and humidity. Remember to take precautions when moving these items and make your more sensitive possessions a priority as you move to your new home.
This post is intended for informational purposes only and should not be taken as professional advice. The point of view and opinions expressed in this post are those of the author and do not necessarily reflect the position of Realty Executives International. This post was written by Bailee Abell. Bailee Abell is a writer born and raised in California. A graduate of University of California, Santa Barbara, she loves reading classic literature, sipping warm beverages, and visiting theme parks every chance she gets. Find her at baileeabell.com.