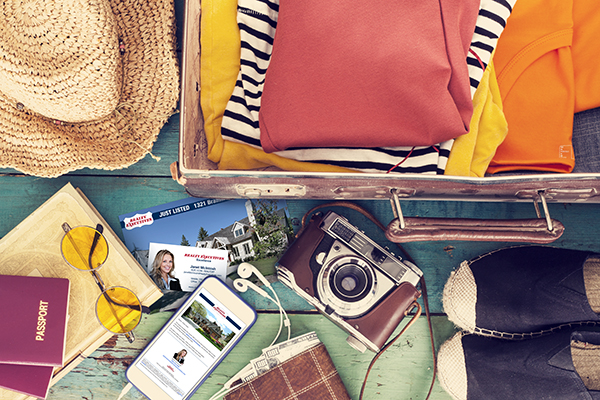 Your home is on the market and ready to sell – it could be snapped up any day now, but you have a vacation coming up or would like to take a trip out of town. So what do you do?
Consult your real estate agent
"Communication is at the center of real estate," insists Todd Mobraten, former president and CEO of USRES Inc. and its subsidiary, RES.NET Inc.
Good communication between you and your real estate agent is key. Be upfront and tell your agent that you're planning a vacation, well in advance. Your agent can tell you your options and help you develop a plan for how to handle any queries or issues in your absence.