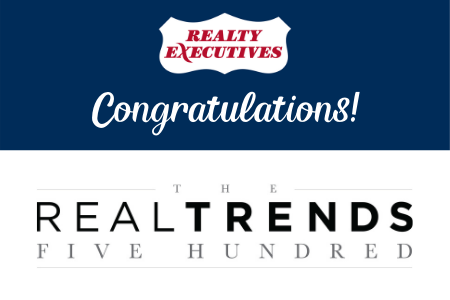 Realty Executives is proud to be widely represented in the 2021 REAL Trends 500 report.
The REAL Trends 500 is an annual research report that identifies the country's largest and most successful residential firms as ranked by closed transaction sides and closed sales volume. Realty Executives brokerages have continually been ranked in REAL Trends 500 over the years.
Realty Executives brokerages across the U.S. were honored as they have proven to show long-term success and productivity. The skill and knowledge needed to lead the largest and most successful brokerages in the country is that of a true real estate expert. Realty Executives agents and brokers lead with their professionalism but are passionate at heart and entrepreneurial in spirit.
Highlights from the REAL Trends 500 report:
Continue reading