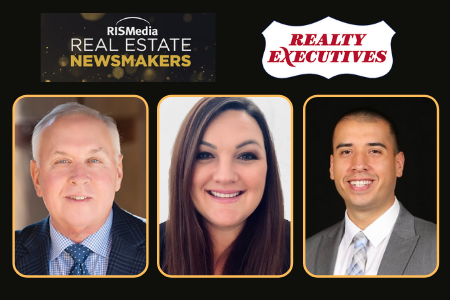 Realty Executives International is proud to announce the recognition of several leadership members of the Realty Executives team in RisMedia's 2021 Newsmakers.
Jeff Murtaugh, Broker/Owner of Realty Executives Arizona Territory, along with both Vice Presidents of Realty Executives International, David Celaya and Alysia Heun, were all named Newsmakers of the real estate industry.
As a top real estate source for news, trends and information, RisMedia considers those who have been nominated as Newsmakers thought leaders in the housing industry and contributors to the field, their communities and consumers. The Newsmakers are nominated by RisMedia readers and editors, showcased in the following categories: Futurists, Inspirations, Trendsetters, Achievers, Crusaders, Luminaries, Influencers and Trailblazers.
Continue reading