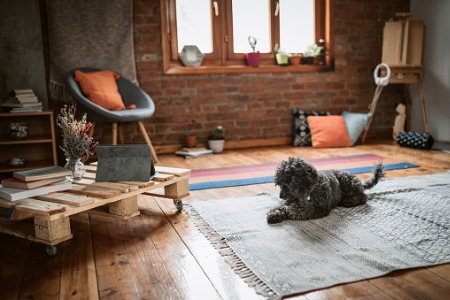 Want a dog but worried they might not be happy in an apartment setting? No worries, there are plenty of dog breeds that thrive, living in close proximity to their human. When you look for the best breed to live with you in an apartment, there are a few things to consider. Not all small dogs make great apartment dogs, and not all large dogs are terrible apartment dogs!
You need to consider their energy levels, how much they bark (your neighbors won't thank you for getting a loud dog in a smaller complex) and how much exercise they need.
Here are ten of the best suited apartment dogs to keep you company in your small space.
Continue reading