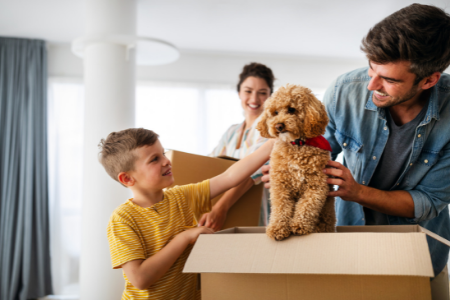 It's safe to say that moving to a new place is just as nerve-racking as it is fun for most people.
A new home can usually mark a feeling of positivity and excitement, a fresh start somewhere new. However, our pets don't see it that way.
Moving to a new place is confusing and sometimes even traumatic for your pet, whether it be a dog, cat, rabbit, bird, reptile, etc. This is because most pets need routine and familiarity. Once a familiar environment and way of life is established, it becomes difficult for them to get adjust and become socialized to something new.
Unfortunately, pet owners either forget this fact or completely overlook it, resulting in their pets becoming extremely stressed out without their owners realizing why.
It's crucial to learn how to effectively prep and guide your pet through the moving process and how to adjust. To get some tips on doing this, keep reading and learn about some of the most common mistakes to avoid while moving with your fluffy, feathery, or scaly friends.
Continue reading