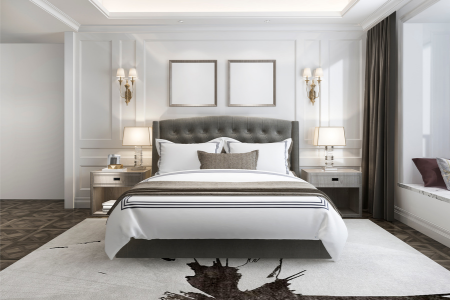 What makes a night in a nice hotel so endlessly alluring? Is it the crisp linen, the luxurious pillows, the complimentary hand lotion? Maybe it's the room service, the neatness, or the peace and quiet? The truth is, it's all those things and more. Over the years, a lot of thought has gone into what it takes to make hotel rooms as relaxing and welcoming as possible.
The good news is that you don't have to travel the world or spend lots of money on a hotel to experience this. You can emulate most of these things in your very own bedroom.
Read on to learn 9 simple ways to make your bedroom feel like a 5-star hotel. All our tips are simple and easy to implement, and most are affordable too!
Continue reading