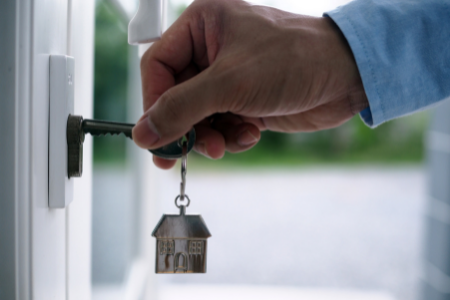 The past year has been — excuse us — unprecedented for many Americans. With the pandemic still influencing Americans' ability to work, move and navigate life, it's no surprise that it is also shaping homeownership trends in 2021. However, other factors, including changing family dynamics and generational shifts, are also making a mark on home purchases this year.
Looking for an overview? Here are some of the top demographics driving the market in 2021.
1. Millennials
While exact delineations are debated, Millennials were born roughly between 1981 and 1996. They are the prime age to become homebuyers, especially first-time ones. This isn't a surprise, of course — people in their 20s and 30s typically become settled in their careers and may start a family, making homeownership more attractive for many.
This trend is even more striking now because Millennials have waited to buy homes in the past. Affordability and student debt were common factors here. Now, many have grown in their careers and have a higher income. The average millennial has a median net worth of $51,100, which means they're overall less likely to live paycheck to paycheck.
The pandemic was another factor driving millennials to own a house. During this time, many young adults had to move back home with their parents. It was also harder for apartment-dwellers to quarantine in smaller spaces. Now, despite the pandemic contributing to a seller's market, current low interest rates have enticed many buyers.
As millennials start searching for homes, they are changing the process. Sellers are using more technology to satisfy buyers. Many millennials look for information online instead of in person, which means real estate professionals committed to online growth will have an advantage.
2. First-Time Buyers
In the same line of thought, 2021 is also a time when more first-time buyers are entering the market. This is, of course, an expected market phenomenon. However, the events of the past year have also impacted trends for this demographic.
Many buyers waited to purchase a home until they financially recovered from the pandemic or felt their employment was stabilized. The instability meant many weren't able to save for a down payment, but are now reaping the benefits of a recovering labor market.
Additionally, some first-time buyers are in their 30s and 40s and have delayed purchasing homes until more recently. Today's first-time homebuyers aren't necessarily the youngest buyers, but those facing job, location, or family changes that shifted them away from renting for the first time.
3. Multiple Generations
Multigenerational living has been on the rise in recent years, and the trend hasn't shifted in 2021. There are a variety of reasons why families are choosing to move under one roof.
Some homebuyers look for houses to accommodate their aging parents. This is especially important for elderly family members who need round-the-clock care. It also allows younger generations to bond with their parents while avoiding the costs of a nursing home.
Moving back home also has financial benefits for younger adults. Living at home allows them to save money while paying off student loans or access to familial childcare for young children.
4. Ongoing Racial Inequality
In 2019, Black homeownership dropped 40.6%, down 7% from a decade earlier. Black Americans are disproportionately less likely to have the same levels of wealth and income as white Americans for a variety of systemic reasons.
For one, redlining and other historical and ongoing barriers to economic success have long prevented Black households from growing wealth and passing it down to younger generations at the same rate white Americans could.
What does this mean for today's housing market? As housing prices rise, it's harder for Black homebuyers to break into the market. The pandemic also made a significant impact on financial stability. In 2021, efforts to reduce economic inequalities in our financial recovery will shape who is entering the housing market.
5. Young Families
Many buyers with young children are looking for homes as opposed to apartments. Many parents appreciate having outdoor areas for their kids to explore, and houses usually come with some type of backyard.
Younger children also tend to have more stuff, such as toys, which takes up more space. Homes often allow for more storage opportunities than other residences. However, kids over 18 are more likely to be in college, so they aren't home year-round. This means parents with older children can look for smaller spaces, downsizing or renting instead of looking for larger homes.
6. Education Levels
Many higher-paying jobs require an education beyond a high school diploma. Completing a bachelor's degree can increase your overall income. The median annual earnings for those with a bachelor's degree in 2017 was $60,996. With increased income, these buyers can afford the higher prices and make better offers.
Key Demographics Entering the Market
2020 created a seller's market where housing demand was high, and supply was low. This has led to a competitive atmosphere. These demographics continue to drive homeownership in 2021.