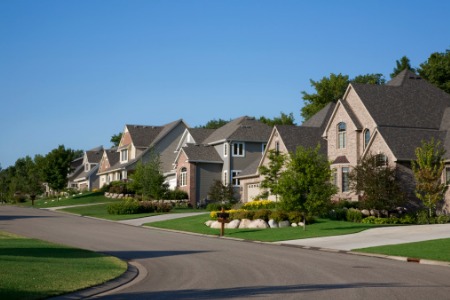 After you have gone to the open house and decided that this is the perfect home for you, there are certain things you have to check before you make an offer. That is, you must check your neighborhood. Being in the right neighborhood is just as important as being in the right house. Do your homework and fully investigate the area. This is going to be the place where you will be living for a long time. Pay attention to every detail. Moreover, it would be a good idea to look for a real estate agent, as he or she can help you find the perfect home. Here is some guidance on how to evaluate a neighborhood before buying a property.
Talk to the Neighbors
If, by any chance, you see some neighbors on the street or in their yards, while you are viewing the house, try to talk to them. Of course, try to be friendly and not intrusive. Ask them for their opinion about the neighborhood. Are they aware of any problems? Were there any home break-ins recently? Do they know if someone else is maybe selling a house in this same neighborhood? Who knows, maybe there is even a more desirable house nearby. Talking to the people who have been living there for a long time will give you insight into what the neighborhood is really like.
Google the Street Address
This is the twenty-first century and everything is on the internet. So, if something important happened in your street, you will find out with just a few clicks. What are you waiting for? Do some research. You might be pleasantly or unpleasantly surprised with what you find out. For example, there might be a company nearby which then reduces the number of parking spots in the street. Or maybe your realtor forgot to mention that there are some nightclubs really close to your property and that it is going to be noisy. In the end, if the background check turns all right, call your movers and pack your bags. Moreover, should you need long distance relocation assistance, movers can help you relocate, there is no need to do everything by yourself. Searching for the right house and neighborhood is stressful enough.
Visit the Neighborhood Day and Night
Another great way to evaluate a property before buying it is to visit it both day and night. Almost all open houses are held during the day. This gives you the opportunity to see the house in its full glory. But what if some things start to change a lot during the night? For example, the neighborhood might look calm and peaceful during the day when people are at work and children are at schools. But, when everybody returns and the night falls, those same neighbors might start making a lot of noise. The house is simply not going to be the same. Moreover, besides visiting the neighborhood in day and night, try to visit it both on weekdays and weekends. The more you go, the more chances you will have to find out whether this place is what you were looking for.
Check the Crime Rates
Well, one thing is for sure, nobody wants to live in a neighborhood where there is a lot of crime. So, if your realtor and the neighbors you met did not tell you anything specific about the crime rate, you must take things into your hands. This should be the first thing to investigate before you decide to buy a property. Especially if you have children or you plan on living alone. So, what you can do is to check those crime maps that show the density of various types of crime in different areas. Or, check the FBI's Uniform Crime Reports. This might take some time, but safety should always come first.
Proximity to Work
It goes without saying that the proximity of your office is one of the defining factors when trying to evaluate a neighborhood before buying a property. You must find someplace that is not that far away from your work. That is, the closer to the office building, the better. Do not overlook this factor, especially if you are moving for a job. Many people do, and then they end up crying over the spilled milk. Just imagine, you found a perfect home, but your office is one or two hours away from your neighborhood. That means more money for the gas; more time in traffic; more stress because of commute and so on. Be smart, find a place that is close to your office building. You will save a lot of money, energy and time.
Evaluate the Schools
This is a must if you are moving with school-aged children, or you plan on starting a family soon. You do not want your children to go to bad schools that have the worst education system. So, when you have a neighborhood in mind, go online and try to find as much as you can about the schools there. This should not be hard as there is usually a lot of information online. You can also ask your realtor about it, or see what neighbors have to say. Moreover, if your child has any special needs, or enjoys any particular activities, you must take that into consideration as well.
Check the Neighborhood Amenities
Last but not least, you should check all the amenities your neighborhood offers. They really can be a deciding factor when buying a home. So, besides having good schools and being close to work, look for other features as well. For example, are there grocery stores and supermarkets nearby? This is especially important if you have small children and you do not want to spend half an hour in the car just to buy breakfast. Moreover, if you have pets, check whether there are parks or some other open spaces. If you are retired and are looking to buy a new home, it is a good idea to see whether there are malls, banks, exchange offices, hospitals, post offices and similar close to your home.
Overall, buying a home or relocating is a big decision, so do some research, talk to others and make sure your new neighborhood is as much of a good fit for you, as your new home is.