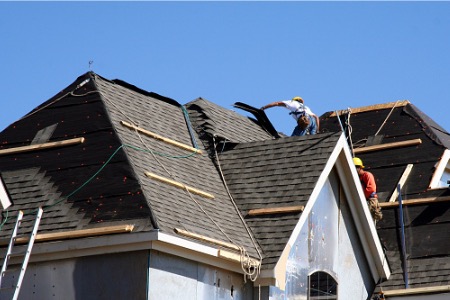 Are you considering putting in a new roof? Sure, this isn't a project that's quite as popular and snazzy as remodeling your home's interior. However, it does have some advantages, especially in improving your home's resale value; not to mention the newer and nicer appearance, the improved warranties and lower bills. Still, there are a few different factors to keep in mind when thinking about a new roof over your household. With that in mind – we'll take a look at some of the most pressing ones.
Your New Roof And Home Value
Naturally, one of the main remodeling ideas behind putting in a new roof is to protect your home beneath it. However, there are other practical advantages, such as having better insulation. Plus, if you're going to use one of the newer roofing materials, your summers won't be quite as unbearable; the heat will be reflected from your rooftops instead of being absorbed. In terms of comfort and lower utility costs for AC, this is a great relief. 
And the functional additions aside, even if you just put in newer asphalt shingles, there's an aesthetic appeal to think about as well. Of course, there are plenty of options available to you, including natural wood; many homeowners prefer it due to its objective and natural appearance.
Continue reading