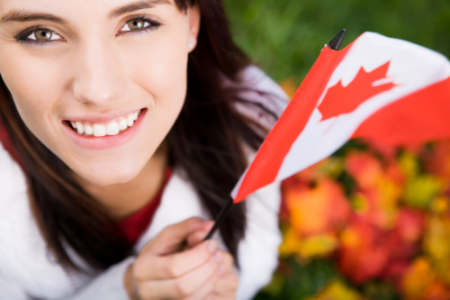 Have a craving for maple syrup, a passion for hockey, and a hankering for cozy winter weather? Canada might just be the country for you.
You're not the only person who feels this way. According to a study conducted by Remitly, Canada is the dream destination for people all over the world, outranking southern neighbors the United States along with cultural havens such as Japan and the sunny shores of Spain.
As with any big life change, though, the decision to move to Canada is not one to be taken lightly. There are lots of questions and challenges for you, your partner, and your loved ones to unpack. To help make this process a little easier, we've put together a collection of pros, cons, and tips about the Great White North. Let's get started.
The Pros and Cons of Moving to Canada
So, what are some of the pros and cons of moving to Canada right now?
Pros
1. Canada offers a great standard of living.
Few countries in the world offer the standard of living that Canada does for its multicultural population.
Canadian cities are regularly heralded for their high standard of living, while smaller towns and rural areas offer an escape from that more hectic lifestyle. The country features a largely younger demographic compromised of people originally from or with family ties to the United States, Britain, Middle Eastern nations, and beyond.
Life in Canada is largely peaceful, fulfilling, and diverse, largely because of the additional pros listed below.
2. Canada has a strong public health system.
This is a great sign for ex-pats in nations with nationalized healthcare looking to enjoy the same luxuries they do back home. The Canadian public health system offers free-of-charge care for most illnesses and injuries.
Citizens do have to pay for dental charges and medicine and can opt for paid private health coverage if they prefer, but the universal system will be a great option for Americans looking for more affordable care.
This public health system can be accessed at all times with Canada boasting a strong public health infrastructure across its towns and cities.
3. Canada is safe with a low crime rate.
You're bound to find some level of crime wherever you go, no matter the security and legal systems in place. While Canada is not without crime, it is widely seen as one of the safest countries in the world with a consistently diminishing crime rate.
4. The social support system is wonderful.
The kind of state support offered is one of the main factors that draws ex-pats to one country over another. For those on the fence about moving to Canada, the offer of unemployment insurance and significant paid maternity leave of up to 18 months is reason enough to cross the northern border. However, this does not include 100% of your salary in most cases.
Cons
1. Settling in Canada can be initially difficult.
Immigration into a new country can be difficult regardless of where you're going, but Canada does have certain restrictions that can still make it difficult for people coming from similarly modern nations to advance through.
Canadian citizenship relies on you fitting one of the necessary pre-conditions, including:
Express Entry: Immigration as a skilled worker.
Family Sponsorship: Being sponsored by a member of your family already residing in the country.
Start-up Visa: Immigration by starting a business and creating jobs.
Plus more, such as temporary residence, refugee status, and caregiving.
Canadian visas are also known to be costly, which is why many people checking out the country tend to use the maximum six-month visiting period as an opportunity to explore their options and access the possibilities available to them, particularly for those looking to retire to the country.
In terms of settling down, many people who have looked to explore life in Canada have complained about the struggles of finding a new job without prior Canadian experience, showing a lack of direct possibilities for those looking to start a new life.
More details on the cost of visa permits for work or study can be found here.
2. The cost of living can be high.
While Canadians certainly enjoy a high standard of living, that certainly comes at a cost.
Taxes and tariffs can make living in Canada an initially very expensive proposition, especially for those looking to explore new work opportunities or renting in major cities and prominent towns.
Many of the social systems Canadians enjoy are funded by high taxation, which may come as a shock to American visitors.
Essential Tips for Moving to Canada
Sold on moving to Canada? Here are some key tips to help you start prepping for the move.
Canada is really, really big!
The great thing about Canada is even if you don't quite jive with one part of it, there's still so much to enjoy!
The country is one of the largest in the world, second only to Russia. That's ten million square kilometers!
We could go through all the incredible stats, such as how you could fit 40 (that's right, 40) United Kingdoms into Canada, but the real key is how this size breeds such a fascinating variety of landscapes you can call home.
Great lakes, gloriously remote snowy locations, major metropolitan cities, quaint traditional towns, and more are available to explore. Canada is as diverse as it is large. If you're willing to commit to this great country, you're bound to find a place that suits you.
Expert opinions can help with culture shock.
No matter where you move, whether it's 20 minutes down the road or across the Atlantic Ocean, it's important to have people you can lean on for expert advice.
While anyone moving from the United States, Europe or Australia will see a lot of similarities in the Canadian system and way of life, there will always be elements of culture shock and slightly different ways of doing things that make the essentials of life a little difficult to get used to.
Before moving permanently, consult experts on everything from housing to transport to social faux pas.
If you're moving to Ottawa and unsure of how to buy a home, for example, Breezeful explains the types of mortgage rates available to new residents. If you're looking for ways to get around Vancouver without a car, then Arrivein can give you a leg up on transport systems and financial help to budget for a vehicle. Or, if you're facing the challenge of moving your family to Canada, then lean on popular bloggers such as Honey and Betts for advice.
There are two official languages.
Due to the nature of its colonization, Canada famously has two national languages: French and English.
The two languages enjoy equal status in the land of the maple leaf, however, you'll largely find people speaking the latter in most areas outside of eastern provinces such as Quebec.
In some areas, this cultural heritage is taken very seriously, with the OQLF ensuring the French language is used across schools and businesses. This is very important for anyone moving to one of these areas with dreams of starting their own operation.
There are few countries in the world as enticing as Canada, and with good reason. As we've outlined, Canada can be an expensive place to live, but if you have the money you'll enjoy a high standard of living in beautiful locales perfect for living out your youth, raising a family, or pioneering your business.