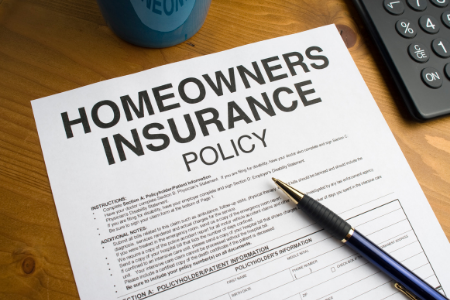 It is no secret that homeowners insurance can be expensive. And it isn't just because the average American home is more expensive than ever. Insurance companies keep raising their premiums to cover losses due to natural disasters, theft and vandalism, weather damage, and accidents.
Additionally, other unexpected events like the COVID-19 pandemic have caused a surge in expenses. The good news is that there are several effective ways to lower your insurance premiums and protect yourself from these risks.
Read on to learn how to save money on homeowners insurance.
Shop Around for a Better Premium
Most insurance companies will give you a discount if you bundle your homeowners, auto, and life insurance policies together. But that does not mean you should stick with the same company for all your insurance needs.
Shop around to find the best deal on homeowners insurance. Get homeowners insurance quotes online from up to five different insurers before deciding. You may be surprised at how much you can save by switching to a different company.
Most people think of insurance as a necessary but hefty cost, but it doesn't have to be expensive if you shop around and find the best deal.
Increase Your Deductible Amount
The higher your deductible, the lower your premium will be. But don't choose a deductible that is so high that you would be unable to afford to pay it if something were to happen to your home.
Choose a deductible that is comfortable for you and fits your budget. That way, you know that you can afford to pay it if something happens to your home. For example, raising your deductible from $250 up to $500 or higher could reduce what you pay for premiums each month by up to 50%. Instead of paying out hundreds per year in monthly premiums, you are accepting a little more risk on the deductible side, which would only be paid if an issue were to occur.
Take Advantage of Discounts
Many insurance companies offer discounts for things like having a security system, being claim-free, or being a member of specific organizations. Ask your insurer about any available discounts and see if you are eligible for them.
You may also be able to get discounts if you insure more than one property with the same company or if you bundle your homeowners insurance with other types of insurance, like automobile insurance.
Don't forget to ask about multi-policy and loyalty discounts. These discounts are usually offered to customers who have been with a company for a certain number of years or have policies with a high enough coverage limit.
Reduce Your Coverage Levels
Before reducing your coverage levels, some things to think about include the age of your home, how much money you have invested in it, and whether you live in a high-risk area for natural disasters. If you are comfortable with the risk, you can reduce your coverage levels and save money on your annual premiums.
Just be sure to review your policy regularly and update your coverage levels as needed. Talk to your insurer about what coverage is right for you and see if there are any ways you can reduce your premium.
Read your policy thoroughly, so you understand what is covered. If you are unsure about a particular coverage option, ask for an explanation of the benefits and limitations of your insurer.
Use a Home Warranty
If something happens to your home, a home warranty will help pay for the repairs. Home warranties usually cost between $300 and $500 per year, much less than the average homeowner's insurance premium.
Some home warranties only cover specific systems in your home, such as the plumbing or electrical system. Others offer broader coverage that includes appliances, heating, cooling systems, and more.
When choosing a home warranty, you should also consider the company's reputation. Do your research to make sure you're choosing a company with a good track record.
A home warranty is a significant investment that can help you avoid costly repairs in the future. Make sure to choose a plan that fits your needs and budget.
The Bottom Line
The average American spends over $1,000 per year on homeowners insurance. That's a lot of money! That's why you should make sure you're getting the best deal on your insurance. But how? You can compare home insurance rates side by side to find the lowest price, or you can work with an insurance agent to find the best deal for your needs.
No matter which route you choose, make sure you compare home insurance rates at least once a year to ensure you're getting the best deal. Rates can change from one company to another or even from one policy to another, so it's essential to do your research before signing on the dotted line.