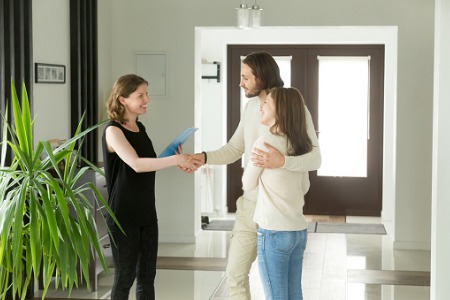 The real estate world is full of misconceptions about the home selling process. After all, selling a home can be complicated with lots of details that are easy to get wrong.
In this post, we'll look at five common home seller misconceptions and we'll set the record straight on each!
1. Pricing high will leave room for negotiation.
Overpricing your house is always a bad idea.
Buyer's agents know the market, and they can spot an overpriced listing from a mile away. When buyer's agents see an overpriced listing, they assume the seller is either 1) unreasonable, or 2) not serious about selling. Either way, agents don't want to waste their time, or their buyers' time, touring the house and making an offer they think will be rejected.
So an overpriced house will sit on the market until the price is reduced. And by that time, the excitement over the new listing has worn off. Even worse, buyers might see the reduction and think the price had to be reduced because of a problem with the house.
Always price your house fairly and let the market do its job.
2. The real estate agent that recommends the highest list price is the best agent.
Savvy sellers interview multiple real estate agents before choosing which agent will list their house. And the savviest sellers select the agent they feel can actually get the house sold; not just the agent that recommends the highest list price.
Unscrupulous agents may exaggerate the list price in the hopes of winning your listing. But as we just discussed, overpricing is never a good idea.
Instead of hiring a real estate agent that promises you the moon, hire an agent with the integrity to be honest with you.
3. You should get an offer from the open house.
Here's an open industry secret: open houses aren't as effective as most people think.
Agents hold open houses because sellers expect them to. And because it's an opportunity for the agent to meet more people and pass out business cards.
But open houses mostly bring out curious neighbors and bored lookers. Serious buyers make appointments to see houses.
So don't be discouraged if the open house doesn't produce an offer. Your agent is actively marketing the house in other ways so serious buyers can schedule a time to tour it.
4. Buyers will look past the clutter.
Buyers should be looking for good bones, right? Why would they be concerned about your furniture, your knick-knacks, or your paint colors?
While that's a logical point of view, buyers use just as much emotion as logic in their home buying decision. They are more drawn to homes that feel good.
Clutter and too much furniture can make the house feel small and cramped. And unexpected paint colors distract from the good bones.
Make the buyer's decision easier by decluttering, deep cleaning, and painting if necessary so the house feels fresh and inviting.
5. You can save money by cutting out the real estate agent.
It may be tempting to cut out the real estate agent to avoid paying the commission, but study after study has shown this to be a big mistake.
First, if your buyers have an agent, you'll still need to pay the real estate agent fees for that agent (and why wouldn't they want an agent when it costs them nothing?). So you only stand to save 2-3 percent by cutting out the listing agent and what will skipping out on the listing agent cost you?  
Sure, you can list the house for sale online yourself. But that's only reaching a small percentage of serious buyers. Real estate agents list your home in multiple locations, actively promote your house via industry channels, and market your house to buyer's agents, who get excited to show their clients the listing.
And how much is your time worth? Do you want to spend countless hours marketing your home, arranging showings, reading up on real estate law, navigating the mountain of paperwork, and dealing with the escrow officers and title reps?
But more than any of that, studies have proven that homes listed by professional real estate agents sell for more money that those listed by owner. You might save on the agent's commission, but you'll lose when your house sells for less.
Don't give in to these common home seller misconceptions. Hire a real estate agent to guide you smoothly through the home selling process.
This post is intended for informational purposes only and should not be taken as professional advice. This post was written by Michelle Clardie. Michelle is a professional real estate blogger, specializing in ghostwriting Realtor® blogs. Her engaging content helps real estate agents become more visible online, generate more qualified leads, and increase their revenues. You can learn more at www.michelleclardie.com.
Please follow and like us: