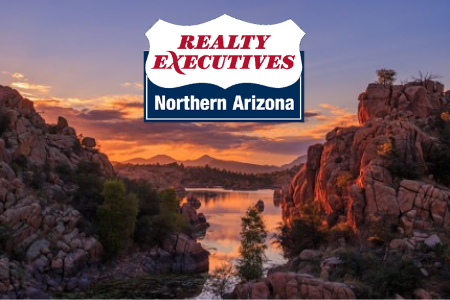 As part of its continued growth strategy, Realty Executives International announced today that it has acquired the remaining 50 percent of Realty Executives Northern Arizona. By fully investing in the Northern Arizona brokerage, the corporate office now has significant skin in the game, giving both management and franchisees more incentive to produce results.
Broker/Owner Don Bonnell will continue to oversee the operations of the Northern Arizona brokerage, as he has since 2005. The acquisition includes expanded support and enhanced services in order to develop a deeper business relationship with the brokerage.
"Realty Executives Northern Arizona has significant market share as well as strong leadership, and has greatly enhanced its brand and doubled in size since entering the market over 10 years ago," said Bonnell. "I am excited to watch the continued growth in our region and expand the Realty Executives network of high-performing brokers, agents and teams."
Realty Executives Northern Arizona has served the Greater Prescott area for over 13 years and is among the most productive real estate companies in Northern Arizona. It serves Prescott, Prescott Valley, Dewey, Chino Valley, Sedona, Cottonwood, Camp Verde, Verde Valley, Payson, Happy Jack and cities throughout central and northern Arizona.
The brokerage has gained both national recognition by leading industry publications as well as the vote of local patrons. Most recently, Realty Executives Northern Arizona was voted as the Top Residential Real Estate Brokerage in the annual "Best of Business" rankings by Quad Cities Business News. With eight offices and over 150 real estate professionals, Realty Executives Northern Arizona is continually recognized nationally and locally. In 2017, the brokerage was recognized by RisMedia in the "Top 1,000 Power Broker Report." For years, they have been number one in sales volume and market share for the Greater Prescott area.
The Northern Arizona acquisition is the latest in a sequence of recent announcements made by Realty Executives International and CEO David Tedesco over the last year surrounding a strategic growth plan. Most recently, Realty Executives International announced a partnership with the Mid-America Region, enhancing the future success of the Realty Executives system in the greater Kansas City region. Prior to that, Realty Executives International acquired both the Southern Region (May 2018) and the Great Lakes Region (October 2018), which together covered eight states.