Getting a home insurance policy is essential when you are buying your dream home. However, just any homeowner's insurance policy is not enough; you need to have adequate coverage to financially protect yourself against any unexpected circumstances.
Mistake 1: Buying Coverage Only on the Market Value of the Home
The cost to rebuild your home should not exceed the property's market value. If so, you will be underinsured in the event you need to rebuild. On the other hand, if you live in an area where the home market value is more than the cost to rebuild, you may pay more for coverage. Talk to an insurance agent to compare the two and buy adequate coverage.
In Canada, most home insurance policies have Guaranteed Replacement Costs. This means the insurance company pays the amount needed to rebuild your home regardless of the home coverage cost. For example, if the property is insured for $500k but costs $700k to rebuild, the insurer will pay for it. So, check whether your insurer offers this when purchasing homeowner's insurance in Canada.
In the US, you can choose from:
Actual cash value (ACV) – The cheapest possible coverage after depreciation.
Replacement cost – Covers the cost of repairing the property with the materials available before the damage, without any depreciation or deduction.
Extended replacement cost – If you need to rebuild your home, a typical policy may pay up to 25% more than the dwelling coverage amount.
Guaranteed replacement cost – Adds an extra layer of security by covering nearly all the costs of rebuilding the home.
Mistake 2: Choosing a High Deductible Amount to Lower the Premium
Do not jump to choosing a high deductible amount without analyzing your financial situation. The deductible is a lump sum amount you must pay out of pocket before the insurance company pays for the coverage.
While it is true that your premium will be lower if you choose a high deductible, make sure you can afford to pay it. Otherwise, choose a home insurance policy with a lower deductible and a higher premium that is still within your range of affordability.
Mistake 3: Buying a Policy Without Checking the Insurer's Credit Rating
An insurance company's credit rating indicates its capacity to pay policyholder's claims. Do not buy a policy just because it is the cheapest. Always compare policy coverage against the premium.
Make sure the insurance company is financially solid so that it can pay all claims. Also, check out client reviews to be sure that it has a satisfied clientele base.
Mistake 4: Purchasing Less Coverage to Reduce the Price
Instead of lowering your coverage, look for other options to lower the premium. For example, you can opt for a high deductible plan (if you can afford it, as mentioned previously). By doing so, you can reduce the cost of the policy.
Also, explore discounts available from insurers when you bundle multiple insurance policies.
Mistake 5: Not Considering Your Personal Belongings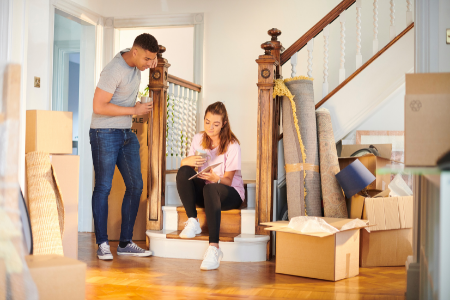 Do not choose coverage without calculating the price of replacing valuable items. You also need to consider whether you should purchase special coverage to insure high-value belongings. Complete a detailed home inventory to calculate the cost of replacing your belongings and create a plan to insure them.
Mistake 6: Assuming the Policy Includes Flood Coverage
Usually, standard home insurance policies cover basic water damage, such as water entering your property from external sources from heavy rainfall, a sewer backup, etc. However, you may need flood insurance if your property is in a flood zone.
Mistake 7: Expecting the Policy to Include Coverage for Earthquakes
If you live in an earthquake-prone area, you may need additional earthquake protection. Earthquake insurance covers physical damage to the property along with other living expenses if you need to make alternate living arrangements.
Mistake 8: Not Asking the Right Questions While Buying Home Insurance Coverage
Insurance should never be purchased in a rush, and home insurance policies are no exception. So, ask your insurance broker these questions first:
If I have a claim to make, how do you handle it?
Is there a list of exclusions to your coverage?
How much liability protection do I need?
Am I eligible for any more discounts?
Do I need to purchase additional flood and/or earthquake insurance coverage?
Make sure you meet your insurance agent in person and discuss these things in detail before purchasing a homeowner's insurance policy.
Before you sign anything, it is important you read your policy's terms and conditions. This will help you to avoid unpleasant surprises in the future. You will also have peace of mind knowing that you are covered in case you need to file a claim or must rebuild your home.
Lyle Solomon has considerable litigation experience as well as substantial hands-on knowledge and expertise in legal analysis and writing. Since 2003, he has been a member of the State Bar of California. In 1998, he graduated from the University of the Pacific's McGeorge School of Law in Sacramento, California, and now serves as a principal attorney for the Oak View Law Group in Rocklin, California.