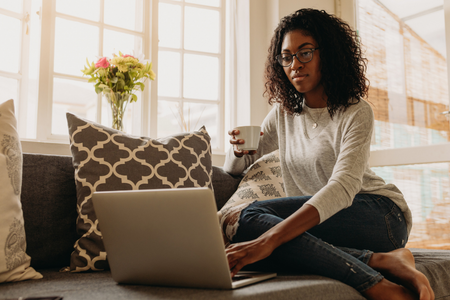 There are many things to consider when buying a home warranty, which is different from homeowners insurance. A home warranty is a policy that covers major appliances and some systems, such as the HVAC, inside the house. Some policies can be tailored to fit your needs and cover additional things such as electronics, septic systems, and hot tubs. Although homeowners insurance will be required for many real estate purchases, a home warranty is entirely optional.
Advantages of a home warranty
A home warranty policy can protect you from the full expense of repairs or replacement of major appliances and, in some cases, systems in your home. Such a policy can also make getting repairs less stressful, as the issuer of your policy will likely guide you to reputable service people. If you're selling a home, putting a transferable warranty in place will make it more appealing to buyers, particularly if it is a home with older appliances and systems.
How to determine what type of coverage you need
Home warranties can vary a great deal in what they cover, ranging from the barebones to the possibility of adding specific appliances at an additional cost. Consider the types of plumbing, electrical systems, and major appliances in the home, as well as the age of each. You may want to review the costs of various policies at this point to help you figure out how much it is worth to invest in multiple levels of coverage.
Be aware that most policies will replace an appliance with something considered to be an equivalent. So, if you have been planning to upgrade, you'll want to check and see if this would be a possibility. In some cases, you can upgrade by paying the difference in the costs of the various models.
If you've recently purchased a home with older systems and appliances, then buying a home warranty should be near the top of your priority list. Although a seller may purchase a policy to entice buyers, if they don't, buying a warranty after closing on the home is still possible.
Shopping tips
Once you've determined what type of coverage you need, it's time to do some research. For example, you can find the best Arizona home warranty by reading reviews of various companies to see what customers and experts have to say about their reliability, promptness, and service.
Once you have selected several possible companies, compare what they offer. Be sure to look at coverage caps that limit the extent to which they will pay for specific items, and be sure to ask questions. Consider the pricing for various plans in light of your own budget. Compare price quotes, and once you're sure you've found the best fit for you and your home, take time to read the fine print on the contract you are offered. Although several lists of "the best" available home warranties exist and are worth considering, remember that you should research your options and select the option that is the best fit for your personal needs.
Keep your documents organized
Once you've selected and purchased a policy, make sure to keep the related documents organized. You can do this in digital format, which makes it easy to access if filing a claim becomes necessary. It's possible to create one main PDF using an extract PDF tool to take parts of other documents, such as appliance warranties. You can then combine only the pages you need to form one document that has all the pertinent information in it.
Before you buy a home warranty, take the time to assess your home, appliances, and the systems within your home. Once you have determined what needs to be covered, you'll be ready to shop for a policy. Be sure to read reviews of the companies you are considering, learn about their customer service, and do price comparisons. Keep your warranty information along with documents on each appliance together so you can find it easily. Even if you've already purchased your home, it's not too late to invest in a home warranty.