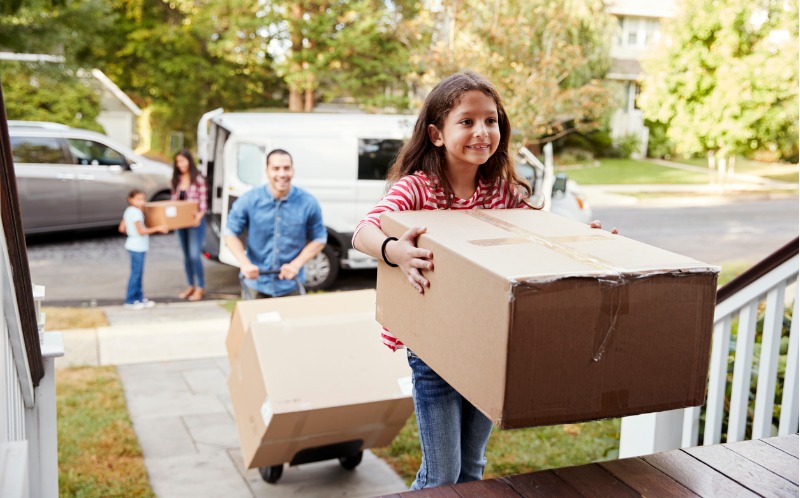 If you are spending time and energy moving from one home to another, you probably want to make sure that your possessions do not get damaged in the process. Here are the best tips for keeping your furniture safe while moving.
Have the proper packing supplies
Before you start moving any furniture, you should be sure to have all of the necessary packing materials and supplies. This includes furniture pads, moving blankets, plastic or bubble wrap (for furniture other than wood), foam padding, packing tape, and other items that will help you during the moving process. Purchasing and gathering these materials in advance will make your moving process easier and smoother, and it may also provide you with some peace of mind knowing that you are prepared to protect your furniture.
Clean your furniture prior to moving
You should also prioritize cleaning your furniture prior to moving. Clean off all surfaces, making sure there is no dust, grime, or residue lingering on your furniture. Also be sure that you have cleared off all decorations and other items from your furniture so that everything is ready to be moved. This will ensure that your possessions are in their best shape before the move.
Take pictures
Taking pictures is the perfect way to keep a record of the condition of your furniture prior to your move. If you are hiring a moving service or if others are helping you during the moving process, it is important that you document the condition of your furniture before the move so you can compare the photos to the condition of the furniture after it has been transported to your new home. This way you will know if anything was damaged during transport. Even if you are not hiring movers, it is still helpful to keep a record of your furniture to check the condition of it (or to be sure that everything made it to your new home and nothing was forgotten).
Disassemble your furniture, if possible
If your furniture has the ability to be disassembled, we advise that you do so. It is easier to pack furniture like dining room sets and bed frames once it is disassembled. The tighter and more carefully furniture is packed, the less likely it is to be damaged.
Wrap and pack your furniture safely
As we mentioned before, it is important to be prepared with the proper packing items so that your furniture can be wrapped and packed safely. That means covering everything with the proper padding, packing the furniture tightly in the moving vehicle, and tying large items down so they do not move during transit.
Label your furniture
To minimize confusion post-transit and to prevent furniture from being unnecessarily moved all around your new home, label your furniture according to the area of your home where it belongs.
Use a dolly
It is important to use the proper equipment to move your items so that nothing is damaged and nobody gets injured. When loading, unloading, and moving heavy items, use a dolly and carefully maneuver it to protect yourself and your furniture.
What are your best tips for keeping your furniture safe while moving?
This post is intended for informational purposes only and should not be taken as professional advice. The point of view and opinions expressed in this post are those of the author and do not necessarily reflect the position of Realty Executives International. This post was written by Bailee Abell. Bailee Abell is a writer born and raised in California. A graduate of University of California, Santa Barbara, she loves reading classic literature, sipping warm beverages, and visiting theme parks every chance she gets. Find her at baileeabell.com.