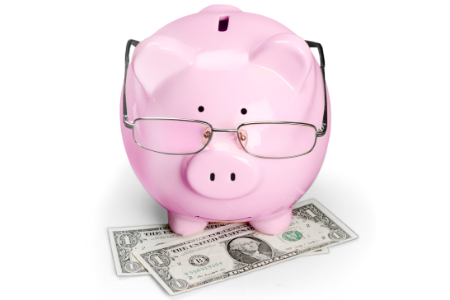 Buying property is a huge investment, and it often comes with additional, unplanned expenses. If you're not careful, you can find yourself in a less than desirable financial position. Before you realize it, your budget is forgotten, you've spent money on all sorts of things you'd never imagined needing, and you're feeling somewhat out of pocket. For this reason, it's important to know how to balance homeownership and breathe new life into your bank balance. To help you out, we've compiled eight handy tips to boost your bank account.
1. Bring Your Budget Back to Life
Before you purchased your home, you more than likely stuck to a budget that helped you to save for a down payment, or to ensure you had several months of mortgage payments in the bank. Now that you've moved in, you may well have forgotten all about your budget as it has become obsolete.
However, now is the time to draw up a new budget, considering all your new expenses. Property taxes, HOA fees, mortgage and household insurance, and utility bills are just some of the expenses you'll have to cover as a homeowner. Set up a monthly budget that covers all your new expenses and get your money management under control.
2. Build Up Your Emergency Fund
Life is full of unpredictable challenges; you never know when you might need to dip into your savings to make repairs or replacements.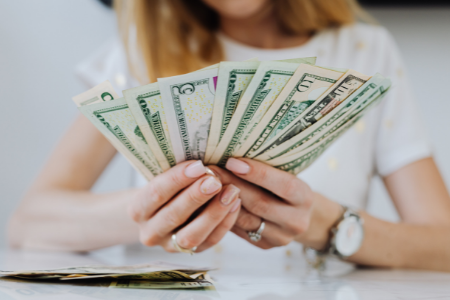 While insurance will often cover extreme damages such as fire or a natural disaster, it's always wise to have your own pool of resources to draw on in an emergency. If possible, set aside a portion of your monthly income for emergencies, or use any additional revenue streams to pad out this fund. Homeownership is full of surprises—and not all of them are good. Your emergency fund gives you peace of mind that should the worst occur, you can afford it.
3. Learn to DIY
Carpenters, plumbers, and electricians never come cheap. There is always a callout fee, and that's before any assessments or repairs begin.
The more capable you are with DIY tasks, the less you will need to spend on professional services for repairs or renovations. Equipping yourself with basic DIY skills can save you a fortune, and you can add to the aesthetic appeal of your home too. You may even find yourself inspired to develop a new practical hobby, like gardening or carpentry. Learning to DIY is an easy way to boost your bank account.
4. Keep Household Maintenance Up to Date
A home requires consistent and attentive care no matter how well built it is. It can be easy to slip into complacency when it comes to maintenance, but it's vital to make a habit of inspecting your property from top to bottom every few months.
Consistent awareness of your maintenance needs will give you peace of mind and ensure that big issues don't sneak up on you. Keeping your gutters clean, replacing furnace filters, oiling gates, and changing the batteries on smoke alarms and carbon monoxide detectors all go a long way to potentially saving you money.
5. Don't Let Small Repairs Become Big Disasters
It is a simple law of nature—small cracks widen, rot spreads, and weak spots eventually give way. Therefore, keeping on top of repairs is an essential part of owning a house.
When the challenges of life are piling up, it may seem preferable to leave that cracked windowpane or that loose floorboard for another day. However, before you know it, those small issues evolve into major problems that demand attention and end up far more expensive.
Not only is this dangerous for your bank balance, but it can also be hazardous for you and your family. Taking an hour out of your day to replace a cracked tile is preferable to rushing someone to the ER with a severely lacerated foot.
6. Check Your Insulation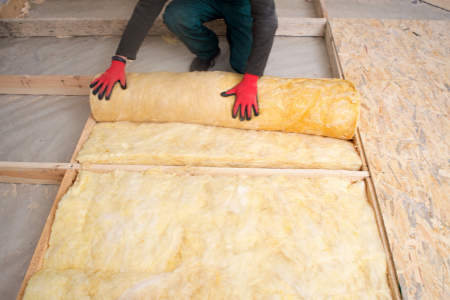 Insulation is a detail that is often overlooked by prospective buyers because it is not immediately visible. Neglecting to check your insulation, however, can be a fatal mistake.
Complications which range from minor to dangerous creep in over time. Improperly installed insulation can be a fire hazard, and it likely won't stop the heat or cold seeping in. Checking that your insulation is correctly installed can save you hundreds of dollars in energy bills. The better insulated your home, the easier it is to heat or to cool down as the weather demands.
7. Update Your Insurance
In the event of any damages to the interior, exterior, or contents of your home, a robust insurance policy will significantly reduce your losses. Because of this, it is important to have a policy that covers every facet of home ownership.
Your monthly premiums are determined by several factors, such as the location of your home and its safety features. Changes made to your home may justify a significant reduction in your payments.
Insurance providers are also competitive, you never know when you might find a more comprehensive or cheaper option. Do your homework, make sure you're getting a good deal and ensure that you have adequate coverage should the worst-case scenario arise.
8. Make Your Property Work for You
While there are several risks and responsibilities that come with owning a property, there are also many potential benefits.
A savvy homeowner knows how to use their property to generate income.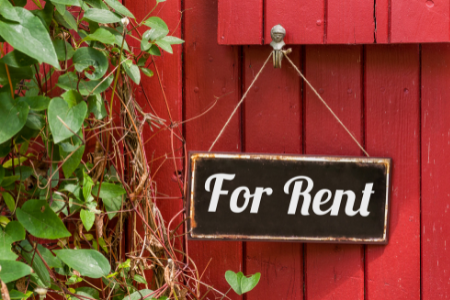 Depending on what space you have at your disposal, you could rent out a spare room or garage to help boost your bank account. There are other ways to monetize your space too. For example, you can rent an attic, basement or spare room as storage space, or if you have a dedicated home office, you could be eligible for tax breaks. Alternatively, if your home is in a desirable location, consider renting it out over the peak holiday season.
In Conclusion
The first few years of homeownership are often the hardest financially. However, if you manage your money, keep up with household maintenance, and use any extra income or earning opportunities to your advantage, your bank balance will bounce back far quicker.