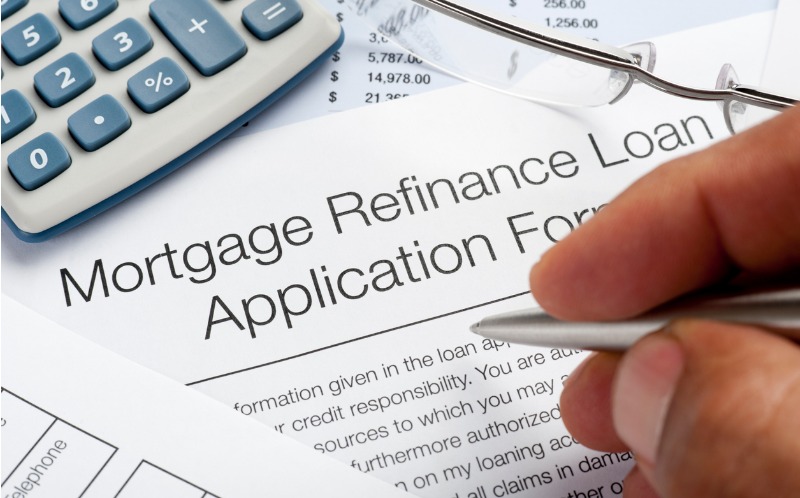 Refinancing your mortgage could be a smart financial move. It largely depends on timing.
But how do you know when the time is right for you to refinance?
First: Do you plan to own the home much longer?
Refinancing your loan doesn't happen without a few fees. The good news is that most of these fees will simply be rolled into your new loan, so you won't need to pay a lump sum out of pocket.
But if you're planning to sell the home in a few years, you may not hold the mortgage long enough to recover these fees. Refinancing really only makes sense if you plan to own the home for the next several years.
Assuming that you plan to own the home for a while, refinancing your mortgage can save you a lot of money in the long-term. It could also lower your monthly payment. And it could even help you tap into your home equity to finance another project.
Here are three key times when you should strongly consider refinancing your mortgage.
1. When you can reduce your interest rate by 1% or more
If you've held your current mortgage since before the 2009 recession, your interest rate is probably much higher than today's rates. And you're probably paying way too much in interest.
Refinancing to get today's lower interest rates could reduce your monthly payments and save you a fortune over the term of your loan.
Additionally, if your credit score has improved substantially since you applied for your current loan, you may qualify for a lower rate now than you could at that time.
Generally speaking, if you can reduce your interest rate by 1% or more, it is probably a good time to refinance. That 1% makes sure you're saving enough money to recover the previously mentioned fees.
2. When it makes sense to change your ARM for a conventional mortgage
Interest rates are on the rise. If you currently have an ARM (Adjustable Rate Mortgage), your mortgage rate will be increasing as well.
To lock in today's low rates, you can refinance to a traditional mortgage with a fixed rate. Fixed rates are often slightly higher than ARM rates, but they come with the assurance that your mortgage interest rate will not rise with the national interest rate increases.
If you currently have an ARM, seriously consider refinancing to a fixed rate mortgage before interest rates get much higher.
3. When you want to use your home equity
Do you have a fair amount of equity in your home? You may be able to use your home equity to finance other projects.
This is riskier than refinancing for a lower (or fixed) interest rate because this involves taking on additional debt, with your home as the collateral. But if you need funds for something like starting your own business or paying off high-interest debts, your equity could provide the funding you need.
Mortgage interest rates are on the rise, but they're still low. If you can lower your interest rate, lock in a long-term low rate, or take advantage of your home equity, act quickly to refinance your mortgage before rates increase.
This post is intended for informational purposes only and should not be taken as professional advice. The point of view and opinions expressed in this post are those of the author and do not necessarily reflect the position of Realty Executives International. This post was written by Michelle Clardie. Michelle is a professional real estate blogger, specializing in ghostwriting Realtor® blogs. Her engaging content helps real estate agents become more visible online, generate more qualified leads, and increase their revenues. You can learn more at www.michelleclardie.com. 
Please follow and like us: