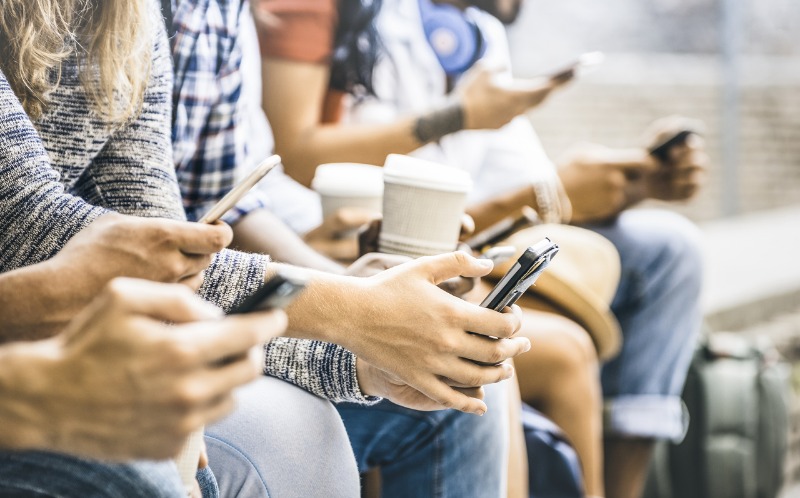 Technology is embedded into everything millennials do, which means millennials are relying on and expecting technology to enhance the way they work. This expectation has a direct impact on how technology is applied in most industries, including the real estate sector. More than ever, real estate companies are feeling the pressure to offer up-to-date, advanced technological solutions that improve efficiency for millennial real estate agents. To cater to this tech-driven generation, everything real estate companies provide must meet five important criteria:
Top of the Line Technology.
Millennials typically look to work for businesses with technology that eases their day-to-day workload. In real estate, this is critical, for enhanced tech tools can significantly decrease the amount of time an agent has to spend at a desk. For example, Realty Executives includes as part of its tool suite an automated marketing program which instantly generates a comprehensive suite of marketing materials from an MLS listing with the click of a button. According to network feedback, agents are saving up to two hours a day using these new tools offered.
Convenience.
Millennials are known as the convenience generation and have come to expect and rely on the instant gratification of technology. As a business, it is important to cater to this need to retain and keep employees. Offering quick access to a suite of tools that make life easier is key. Realty Executives provides access to personalized websites, lead management, automated email campaigns, broadcast emails and listing automation materials and videos, all through its PrimeAgent portal. This one-stop shop is critical for saving time and giving agents more time to spend with their clients. According to numerous REI agents, they have gone from spending hours at a time developing marketing materials to doing it all with a convenient click of a button.
Faster and New Forms of Connectivity.
Modernizing the forms of communication with millennials is critical for connectivity. Millennials tend to shy away from phone calls and prefer texts to emails. These preferences are manifesting themselves in all aspects of how agents communicate; agents often connect with both their clients and brokers using SMS text and appreciate video as a quick and effective form of communication. It's important that brands understand this shift and adjust their communication strategy accordingly. A good example of this evolution is Realty Executives' launch of ExecTV, which is a video channel created to share important information with the Realty Executives internal network in an easily consumable form. With videos being delivered directly to Executive's phones via SMS, messages are easily viewed in the palm of their hand in 60 seconds or less.
Tracked Results.
Measuring, reporting and celebrating results are something millennials covet in business. Positive results and feedback from employers give a sense of succeeding and help in maintaining a drive for continued success. In order to do this, companies need to track, share and promote their successes, especially when it comes to highlighting technology achievements.
Enhance Personal Growth.
Professional development and career growth are extremely important to millennials. Using technology, businesses are now able to deliver training courses through cost-effective channels that are easily accessible online and can be viewed on-demand. Offering online training tools, allows real estate companies to give brokers and agents tools that will enhance their overall success and encourage personal growth.
Companies must give millennial workers the technology they need to advance in the workplace. Realty Executives is just one example of a company that successfully heard the needs of its millennial brokers and agents and continues to shape its technology advancements accordingly. These newly created internal platforms are bringing millennial brokers and agents closer together and will continue to evolve as technology does.