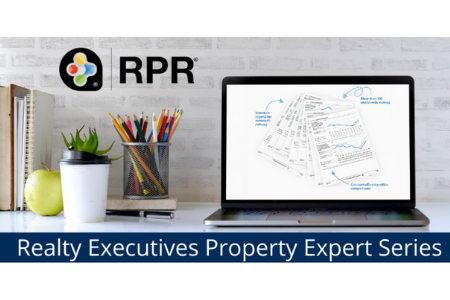 Realty Executives is proud to announce the completion of the Realty Executives Property Expert training series.
Realty Executives International partnered with RPR® (Realtors Property Resource), a market data and analytics platform offered through the National Association of REALTORS®, to provide comprehensive training, free of charge, focused on leveraging RPR tools. 
The tools and strategies covered in the educational course are designed to better position Executives as the local experts in their markets. Each session featured different facets of the real estate journey. As a Realty Executives Property Expert, an agent is prepared to tap into neighborhood statistics, school information, and market activity, ensuring top quality service to home buyers and sellers. This data-driven approach is essential for keeping abreast of changes in the market.
Realty Executives International is committed to providing ongoing, timely opportunities for their agents and brokers to grow and expand their real estate knowledge, in order to provide unparalleled customer service.  
Continue reading