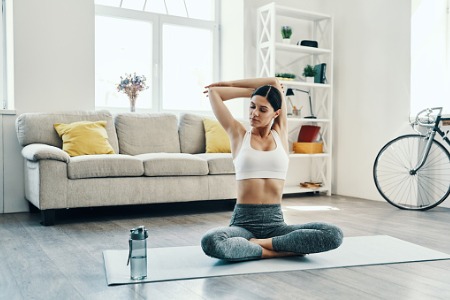 With COVID-19 shutting down workout facilities around the country, you may be looking for ways to work on your health and fitness inside the safety of your own home. Check out these five tips below to create the perfect gym for you that will make sure you won't slow down on your goals- open gym or not!
Decide on the Essentials
The first part of creating the perfect at home gym is finding the right equipment. Most of us won't have the equipment just lying around since you are used to it being provided by your gym, but you only need a few things to make the most of your workout. A floor mat, resistance bands, dumbbells and a jump rope are a great place to start. The floor mat can be used for several different workouts, core strengthening, yoga and more, depending on what you like. Resistance bands or dumbbells can be used for lower and upper body weightlifting. A jump rope is a challenging but fun way to get cardio in.
Of course, if you are just starting our fitness journey and are wanting to start a little easier, don't be afraid to just use your body weight! This is still an effective way to get yourself moving and stay active without the need for different equipment.
Continue reading