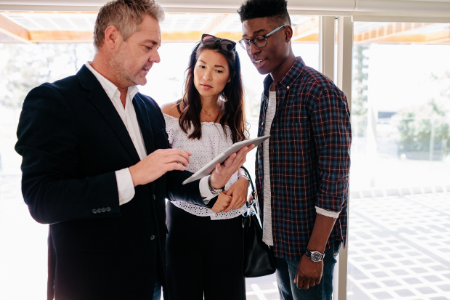 The most critical step when buying property is choosing to work with a professional real estate agent. They know the market, and their insight and knowledge of the legal and technical steps of the transaction are precious. Below we discuss some characteristics and behaviors agents should demonstrate while working with clients. If you encounter any red flags when choosing a real estate agent, it is a sign you need to work with an Executive!
Responsiveness
When you speak with a person, you can usually tell if there is chemistry between you. Communication skills are by far one of the most important tools at a real estate agent's disposal. With that in mind, how can you make the right real estate investment if your agent cannot communicate clearly with you or the other party?
Even though you should not expect 24/7 communication, if you do not hear back from your agent in a timely manner, you should be concerned. Although real estate agents are very busy, it is common practice to acknowledge client messages and follow-up in short order. Responsiveness is vital to a successful real estate practice.
Getting to Know You
Real estate agents should ask questions to learn more about you, your family, and your homeownership goals. If they are not probing for information, how can they find the perfect property for you, and within a timeline and budget that meets your needs? Here are just a few questions that agents may ask to get the conversation started:
What date would you like to move by? Is it flexible, or do you have any deadlines to consider?
What is your budget or desired price range? Is it firm, or do you have wiggle room?
Have you been pre-qualified?
What features are you looking for in a home? What are the musts versus the nice-to-haves?
Are there areas or neighborhoods you would like to learn more about?
How and when would you like to communicate?
Learning about wants, needs, and goals is an important step in developing a trusting relationship between agent and client. Buying a home is likely the largest financial decision that you will make, and you want a trusted partner to facilitate the process.
Explaining the Journey
It is important to work with an agent who can thoroughly explain the transaction process and answer questions you may have. Although there are many real estate terms that can be overwhelming, a professional and experienced agent will be able to explain them all in a manner that makes sense. After all, productive agents participate in hundreds of transactions while consumers participate in few over a lifetime- you are not expected to know the details of every step of the real estate transaction! Look for an agent who does not keep the purchasing journey a mystery.
Local Knowledge
When purchasing a home, you want to work with real estate agents that are well versed in the neighborhood. Beyond sharing information about the property you wish to view, your agent should be up to speed on market trends and hyperlocal information. For example, if you are shopping for a home in New York City, you may be interested in looking at homes in Manhattan. Manhattan has multiple great neighborhoods to consider. At what rate are property values appreciating in Tribeca? Is there a killer coffee shop within walking distance of the home you toured on the Upper West Side?
Your real estate agent should be knowledgeable in multiple neighborhoods to help you find the property and lifestyle that you desire. Ask about the agent's service areas to see what locations fall within their scope. If your agent does not appear to be the local neighborhood expert in the areas you are interested in, it is time to look for an Executive.
Concluding Thoughts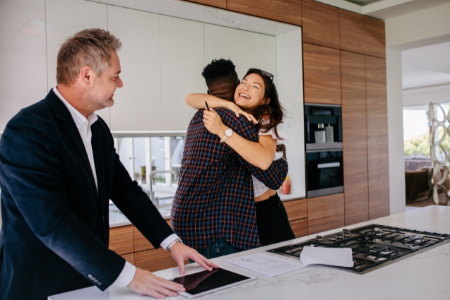 Buying a home can be daunting, and you will want an experienced, professional, and productive real estate agent by your side. After all, you should not select anyone less than an expert for the important decisions in life! If your agent's communication skills are lacking, if you are in the dark about the home buying journey, or if you feel like you are missing out hidden gems within a neighborhood… call an Executive today!
Author Bio: Josh Markson works as a freelance blogger who focuses mainly on real estate and investment topics. His aims to help people learn more about real estate and make the right decisions. His free time is reserved for his family and spending time outside as much as possible.