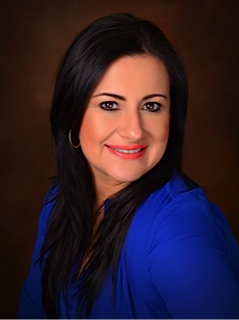 Realty Executives Eagle Pass Broker/Owner and real estate consultant, Doris Salinas-Sanchez, has launched a new DSS Coaching System for real estate professionals. To kick off the launch, Salinas-Sanchez created a 90-day action planner to help real estate agents and brokers manage their business efficiently and help them stay focused on personal and professional goals.
The planner, which includes guided dialogues and tips for success, was created to be a track record for business and income activities along with a way to evaluate progress throughout the quarter.
Salinas-Sanchez earned her Bachelor's of Science in Management Industrial Engineering and two teaching certificates in the state of Texas, one in Secondary Mathematics and the other in Spanish. She started her real estate career in 2006, quickly positioning herself as one of the top producers in Maverick County. After joining the Realty Executives franchise in 2008, Salinas-Sanchez continued her success with becoming an active member of the franchise advisory counsel and being named "Texas Broker/Owner of The Year Award" in 2013 and a listing broker by the U.S. Department of Housing and Urban Development in six Texas counties.
Along with managing the Eagle Pass office with her husband and business partner, Armando Sanchez, Salinas-Sanchez manages the Del Rio, TX office branch. The real estate team specialize in sale, lease, relocation, management and listing of commercial and residential properties.
The 90-day action planner is now available online through Salinas-Sanchez's coaching store, www.dsscoachingsystems.com and Amazon.