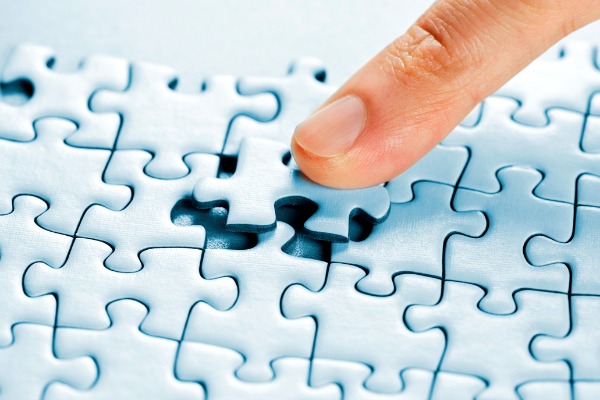 Hiring the wrong real estate agent could significantly impact your experience as a buyer or a seller. The right real estate agent will not only have a great resume and be genuinely committed to helping you meet your needs, but he/she will "click" with you too.
"Real estate is a people business. You have to like and understand people if you want to succeed in real estate," says Matt Williams, Broker/Owner of Realty Executives Williams Sykes Realty.
How the agent makes you feel, whether you'd be comfortable sharing personal and financial information with him/her, or whether they inspire confidence are some things to consider as you start narrowing down your list and conducting interviews.
7 Things to have on your checklist when choosing a real estate pro
Take our compatibility quiz to determine if your agent is a good match for you:
1. Does the agent have a strong online presence?
A)      Yes, they have a well-designed website with a personal blog, professional social media accounts, and accounts on the major real estate and review (Yelp, Google+ etc.) websites.
B)      They have a website and social media pages
C)      They  just have a website
D)      No, I couldn't find anything online
2. How much experience does the agent have?
A)      They're a seasoned professional with 10+ years of experience and several designations and certifications
B)      2-10 years of experience and an impressive portfolio
C)      Less than 2 years of experience, but works with a well-known broker and a team of experienced agents
D)      I couldn't find any information about their experience
3. Does the agent seem interested in learning about your unique needs?
A)      Yes, they asked me several detailed questions
B)      A little, although they didn't probe for any details
C)      I couldn't tell
D)      No, they barely asked me any questions
4. How quickly does the agent take to get back to you when you call her?
A)      Immediately
B)      Within a reasonable time
C)      After a long wait
D)      Never
5. Does the agent have a good working knowledge of the local housing market?
A)      Yes, and was able to back information up with data
B)      They seemed to know the basics
C)      Not that I could tell
D)      No, they didn't seem to know much about the neighborhoods that I was interested in
6. Does the agent speak in industry jargon and acronyms?
A)      They used language that I understood and explained all industry language and acronyms to me as we came across them
B)      Yes, but they explained what they meant when asked
C)      Yes, but I think I know what they mean
D)      All the time, I don't understand half of what they say
7. You asked for a listing/buyer presentation and received…
A)      A road map that perfectly illustrated how they would be a top ally for my real estate journey
B)      An informative presentation that demonstrated the value of having an agent
C)      A rushed and poor quality presentation
D)      Nothing
8. What does the agent offer as part of her services?
A)      Everything from finding suitable homes and offering virtual or in-person tours, to access to a network of trusted service providers like lenders, inspectors etc.
B)      Basic services and a few extras
C)      Just basic services
D)      I have no idea
9. Is the agent pushy?
A)      No, their advice seems sound and is backed by data
B)      A little, but not aggressively so
C)      Yes, but it doesn't bother me
D)      Yes, they seem more interested in closing the deal than meeting my needs
10. After a conversation with the agent, you felt…
A)      At ease and certain that they understood your needs
B)      Undecided, but interested in having a follow-up conversation
C)      Indifferent
D)      Uncomfortable, would not want to share personal information with them
Results
Mostly A's
This agent will go above and beyond for you, and they'll happily call on their network of trusted real estate professionals to do the same. Their organization skills, attention to detail and professionalism will immediately stand out and serve you well during your transaction. And their charisma will likely turn you into a fan and a referral.
Mostly B's
This agent is competent and resourceful. You may have to take the lead and push them to take action sometimes, but they are reliable and will get the job done.
Mostly C's
This agent does what is necessary and legally required, but don't expect anything beyond that. If you aren't pressed for time and are comfortable with an agent with limited resources, this agent should work for you.
Mostly D's
Use with caution.