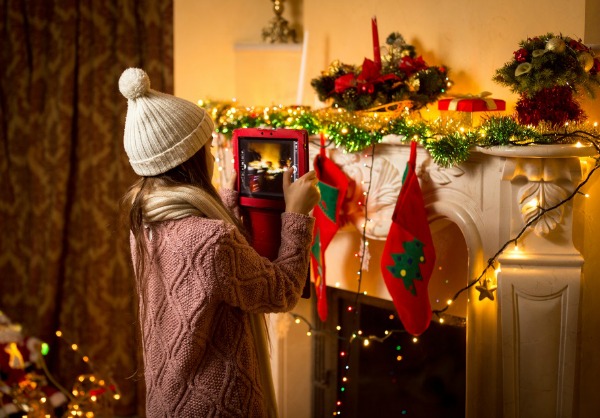 The housing market doesn't come to a standstill during the holidays, and several real estate experts have found that buyers shopping for homes during this time are more motivated and deadline-driven.
"Homebuyers who shop during the off season, and in particular around the holidays, are typically very serious about getting into a house," says Sharon Voss, president of the Orlando Regional Realtor Association.
Buyers may be looking to relocate for new jobs before the start of the new year, or they may want to close a deal before the end of the tax year. Whatever the case may be, should you put the holidays on hold for you and your family, or go ahead and decorate your home?
Why you should decorate
According to Blake Miller, "You don't have to pretend the holidays don't exist if your home is on the market this time of year."
Decorating your house will allow you and your family to celebrate the season while also offering any potential buyers a festive experience, and helping them to envision how the home will look dressed up for any occasion. "Houses show better when decorated for the holidays," adds real estate coach Mike Ferry.
And in neighborhoods where most of the homes are dressed up, your home will give the added impression of unity and neighborliness.
However, if you do plan to decorate your home, home-staging experts suggest doing so conservatively and with the following tips in mind:
Keep it secular to avoid putting off potential homebuyers of different religions

Stick to neutral colors and decorations that complement your current décor

Keep it simple – decorations could give your home a cluttered appearance, and pose as safety or tripping hazards

Avoid decorations that block or hide important features of your home

For 

security reasons

, don't leave any gifts under your Christmas tree during showings
Find out how to decorate your home on a budget
Why you shouldn't decorate
Holiday decorations could negatively affect your home's appeal, whether it's because they make your house seem small and cramped, or because they're too much of a distraction for buyers who are trying to envision themselves in the home, some experts caution sellers to consider the implications of decorating before they do so.
"While it is impossible to define what would be inoffensive to every person in every market around the country, sellers should be mindful of who their potential buyers are and how their home and its decorations show," says real estate expert and author Brendone Desimone.
Other reasons cited for skipping seasonal decorations include:
Religious décor could alienate potential buyers

Protecting your privacy, since personalized decorations and Christmas cards could reveal private details about your life

The appearance of untidiness caused by real Christmas trees shedding nettles, in addition to blocking off the part of the house where they are placed
If you do decide to put up some decorations, be sure to have professional photos of your home taken prior to doing so. This way buyers will also have a good idea of what your home looks like under normal circumstances.