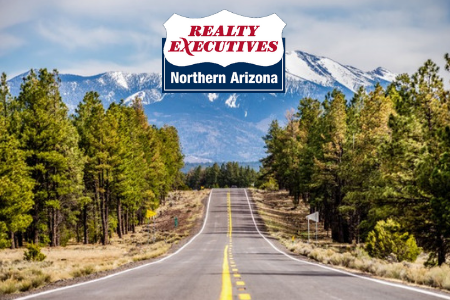 For the fifth consecutive year, Realty Executives Northern Arizona has been voted as the Top Residential Real Estate Brokerage in the annual "Best of Business" rankings by Quad Cities Business News. The Northern Arizona brokerage has served the Greater Prescott area for over 13 years and is among the most productive real estate agents in Northern Arizona.
With eight offices and over 150 real estate professionals, Realty Executives Northern Arizona is continually recognized nationally and locally. In 2017, the brokerage was recognized by RisMedia in the "Top 1,000 Power Broker Report." For years, they have been number one in sales volume and market share for the Greater Prescott area.
Led by Broker/Owner Don Bonnell, Realty Executives Northern Arizona has transformed their brand and doubled in size since joining the Realty Executives brand in 2005. The firm works to provide the tools and services needed for success and emphasizes giving back to the communities their teams work and live in. For over a decade, Realty Executives Northern Arizona has supported the U.S. Marine Corp Reserve Toys for Tots program, along with a monetary sponsorship of the Yavapai Big Brothers/Big Sisters program.
"It is an honor to receive continued recognition in our business community," Bonnell said. "We strive to set ourselves apart by providing quality services and the best environment for our Executives to achieve success and enrich the lives of others."
Quad Cities Business News covers Prescott, Prescott Valley, Dewey/Humboldt and Chino Valley areas.