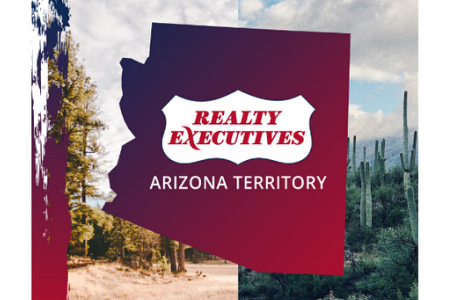 Realty Executives International is excited to announce the launch of Realty Executives Arizona Territory, Arizona's newest mega-brokerage, with over 600 agents and a billion dollars in sales volume. Formerly Tucson Elite and Northern Arizona, the two Realty Executives brokerages have partnered to better serve communities throughout Arizona.
The partnership formed with the objective of better serving consumers throughout Arizona. Jeff Murtaugh, former Broker/Owner of Tucson Elite, is the CEO and Designated Broker for Realty Executives Arizona Territory. Murtaugh, along with leadership teams from each brokerage, will merge resources, clientele and market knowledge to position the brokerage as a leader in sales and customer service.
Realty Executives Tucson Elite has 12 offices throughout southern Arizona and has continually been recognized as an industry leader in national and local rankings. The brokerage surpassed one billion in sales in 2019. Realty Executives Northern Arizona was acquired by Realty Executives International in 2018. The brokerage, with eight offices, serves Prescott, Prescott Valley, Dewey, Chino Valley, Sedona, Cottonwood, Camp Verde, Verde Valley, Payson, Happy Jack and cities throughout central and northern Arizona.
"I am thrilled to be able to lead this new team and work with such talented individuals," Murtaugh said. "Northern Arizona is a strong market and by joining forces with our team down South, I fully anticipate that Realty Executives Arizona Territory will become a successful and reliable brokerage state-wide."
Realty Executive Internationals' CEO David Tedesco mirrors the excitement regarding the growth this partnership will have for the company. This deal comes as another step in the franchisor's expansion strategy.
"We are excited to be standing shoulder-to-shoulder with Realty Executives Arizona Territory as they begin their journey," Tedesco said. "Combining the leadership team from Northern Arizona and Tucson Elite, under the direction of Murtaugh, creates an incredible opportunity for growth as they continue to provide unmatched service to the home buyers and sellers across Arizona.
To learn more, please visit RealtyExecutivesAZTerritory.com for more information.