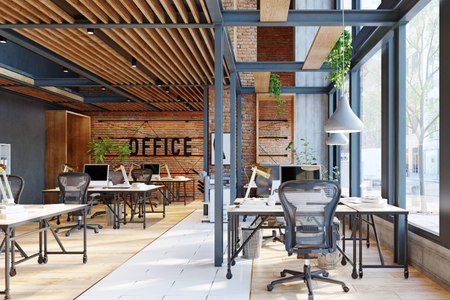 Depending on the working preferences of agents, brokerage buildings can often have available space. Tenants may leave or the brokerage may acquire a new property with unoccupied space. Owners or management will be responsible for maintaining and caring for the property, and good maintenance increases the possibility of not only leasing the property sooner, but achieving a higher rental rate for a longer period.
Prepare the Property for Lease
Property conditions will directly relate to the success of the businesses that will be leasing. So, when preparing to lease, follow these tips to prepare the office space.
Remove Furniture & Clear the Space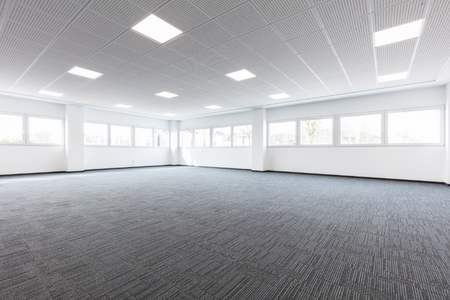 It's much easier for potential clients to visualize how their office will appear in a space if the floor layout is empty without old furniture, items, or trash left behind by a previous occupant. Anything that is not included in the lease should be removed. Cluttered space will not aid potential renters in imagining how their business will be accommodated in the space. The space should be ready to lease when you show it.
Clean the Space for Lease
Once old furniture, items, and general clutter have been removed, dirt and dust will be visible. Clean your space thoroughly including vacuuming, dusting, window washing, and carpet cleaning if carpeting is installed. Depending on the size of the space and the cleaning to be done, you may want to bring in professionals to get the job done. Consider cleaning expenses an investment to obtain a higher rent for your space.
Consider Replacing Flooring or Carpeting
Once old furniture and clutter are removed, you will be able to evaluate the condition of flooring or floor coverings. Most may need to be replaced especially if you are renting office space to a business that receives the public. Stains, holes, and smells will dissuade potential renters from selecting your space to lease. When installing new coverings, invest in stain-resistant, neutral colors.
Paint & Repair
Expect minor wall damage from nails, hangings, etc. Have walls repaired with plaster, or drywall if necessary, and plan on adding a fresh coat of paint. This will afford the space a fresh clean appearance. Select a neutral but light shade to give your space a larger feel. Consider that colors will appear darker on walls than on a display strip.
Renew or Replace Lighting
Bright lights improve office space, so clean and repair any lighting. You may want to install brighter LED lighting to keep energy consumption lower. Consider replacing old fixtures or at least cleaning older fixtures thoroughly before you present your space.
Photograph the Space
When you have completed repairs and cleaning and are ready to show the space to prospective clients, take lots of photographs. You may want to call in a professional photographer that can get you the best angles and images of doors, flooring, windows, ceiling heights, lighting, interiors, and exteriors. You may want to include photos of heating and cooling elements if not centralized and electrical panels or similar.
The Role of the Broker
Even before property maintenance and repairs, the professional broker will aid in the leasing procedure. Brokers act as professional negotiators and should have a well-versed knowledge of the local market.
The property should be listed on the brokerage's website as well as on other industry-related networks. Market listings with floor plans and details need to be prepared. Define various leasing aspects such as:
Terms
Prices
Cancellations, early exits, and extensions
Utilities, heating, and electric
Parking
Security
Taxes
Trash disposal
Maintenance
Build-out allowances
Leases will vary but the broker's role is to recommend what's best for the property owner.
Decreasing the Brick-and-Mortar Risks of a Brokerage by Subleasing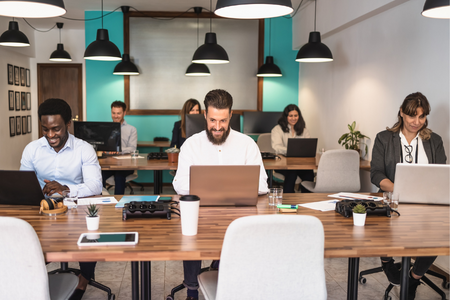 One option for reducing the expenses that are associated with unoccupied office space is to sublease. Often brokerages may lease office spaces to mortgage officers, title, or home warranty companies. Most leases allow for some subleasing, but subleasing rights and how far they extend must be determined in advance.
Covid-19 revolutionized the workplace. Shorter workweeks and remote work have left many companies with more office space than they need, which can drain company coffers. While the lease will dictate exactly what a lessee can do, flexible workspaces are a more productive option than default or early termination of leases. Default generally ends in lawsuits with no benefit for the defaulting tenant. Early termination clauses can be included in leases but will come with additional costs.
Considerations for the Commercial Tenant
Signing a commercial lease for office space is an important step for businesses and commercial leasing is complicated. While signing the actual lease before moving your office into a commercial property may be your final act before moving and getting your business up and running, it requires a certain amount of research to make sure there are no unwanted surprises on the horizon.
Begin by researching who owns the building and who the landlord is. Learn what local zoning laws require of businesses and get to know the neighborhood you will be located in. Environmental regulations and nuisance laws that refer to smells, noises, or equipment should also be considered when researching. Basic environmental laws may not automatically be defined in your lease, and they can be used against businesses.
Your financial responsibilities are paramount to your business's success. A short-term lease offers flexibility while long-term leases can be great investments if you are in an area that is growing. Keep in mind that some leases may include a monthly payment that covers everything while others require extra payments for individual expenses. Find out:
How much rent will you pay
The required security deposit
How the space can be used and the usable square feet
The duration of the lease
How much will rent increase each year during the duration of your lease
Are utilities included (electric, gas, water)
What kind of insurance do you need if it is included and how much it costs
Maintenance and repair costs both interior and exterior
Types of building security technology implemented, such as security cameras and commercial security doors
Any nuisance clauses
If you will be required to pay a portion of property taxes
Additional costs
Parking
If you can make interior or exterior modifications and required permits
Potential late fees
Indemnity removing all liabilities for injury, damage, loss, or claims from the landlord
Subletting or lease assignments should also be defined clearly if your business closes or if you decide to move it.
You will need an idea of what your overhead will be regarding the property. Also, it benefits you to understand your exposure to risk is and if you must offer personal guarantees.
Please follow and like us: