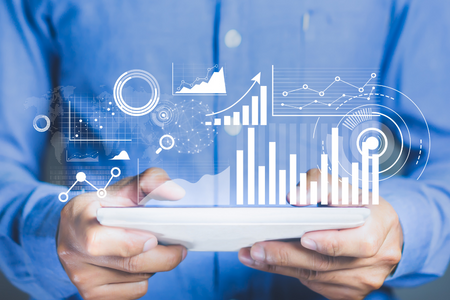 The commercial real estate investment management industry in USA and Canada is more dynamic than ever, and the provision and accessibility of data plays an instrumental part in its success, accelerating efficiency and profit.
Data has always been important. Real estate companies have always relied on the collection and analysis of data for pertinent decision-making, but up to date real estate analytics software and deal management software allow investors to make decisions faster and more assuredly – in minutes, instead of hours or days, as it may have done in the past. Here are 5 key drivers of data-driven insights:
1. Standardized data
Not too many years ago, real estate businesses in Canada and the USA would store their data on spreadsheets, usually using a variety of different formats. Then, when it came to analyzing the data, businesses would have to undergo the arduous task of converting everything into the same format, which was frustrating and long-winded. Now, current technology utilizes data standardization, allowing for fast comparison of – for example – cap rates on prior real estate deals of equable class or market, without the complications of different terminology or other variables. Data can be assessed efficiently and in a scalable way.
2. Accessibility to real-time data & insights
Data, by its very nature, is of no use when it's out of date, so how can real estate businesses make crucial investment decisions when dealing with data that's long past its benchmarks? For timely and relevant insights, managers need real-time insights into historical and pipeline data, so this type of data analytics is paramount. Real-time data allows freedom from having to manually update data and affords flexibility when data can be viewed up to the minute. Profit and opportunity can be seized due to the increased accuracy of market comps and other statistics.
3. Automated reporting
Reports have traditionally been a very time-intensive activity involving diligent data entry, but real estate data analytics platforms have changed things significantly, allowing stakeholders to keep a close eye on both pipeline and market activity. Reports no longer need to be requested from team members, delaying the completion of deals, but team members can now automate all their reports, using filters to create a variety of data fields. Reports can be segmented efficiently – into deal type, size, and markets.
4. Digitized deal comps
Taking a close look at historical deals and how they have been achieved – from the same market, particularly – is a much-needed mechanism to assess the benchmark for pipeline opportunities, but past conventional storage systems have made the collection of all the right data difficult. Real estate analytics software provides a great solution for this, enabling investment managers to make all those vital comparisons easily. As new deals are entered into the system, all the variables of comps can be sorted and organized according to deal size, deal type etc.
5. Long-term operational real estate deal analytics, plus strategic insights
Not just for analyzing deals, data is also really important in long-term investment and strategic business decisions. Being able to standardize and centralize all deal data within the software systems of real estate investment analysis means insights are driven on which deals have been the most successful and why, including factors like the time it took to complete a deal, location, type of property, and many other variables. By managing all of those deals in one central location, your real estate company can really nail down what works and use it to herald growth.
These five drivers of data-insight in the real estate business are key to streamlining the industry. Making sure all data is consolidated, standardized, and easy to obtain leads to faster decisions and more efficient planning. Data insight can only lead to higher future profits and the reaching of a firm's maximum goals.
---
Rebecca Leigh is a writer on marketing strategy for Essay writing and Academized. She contributes to tech and marketing conferences, is a business consultant, and writes articles for online magazines and blogs like UK Writings.