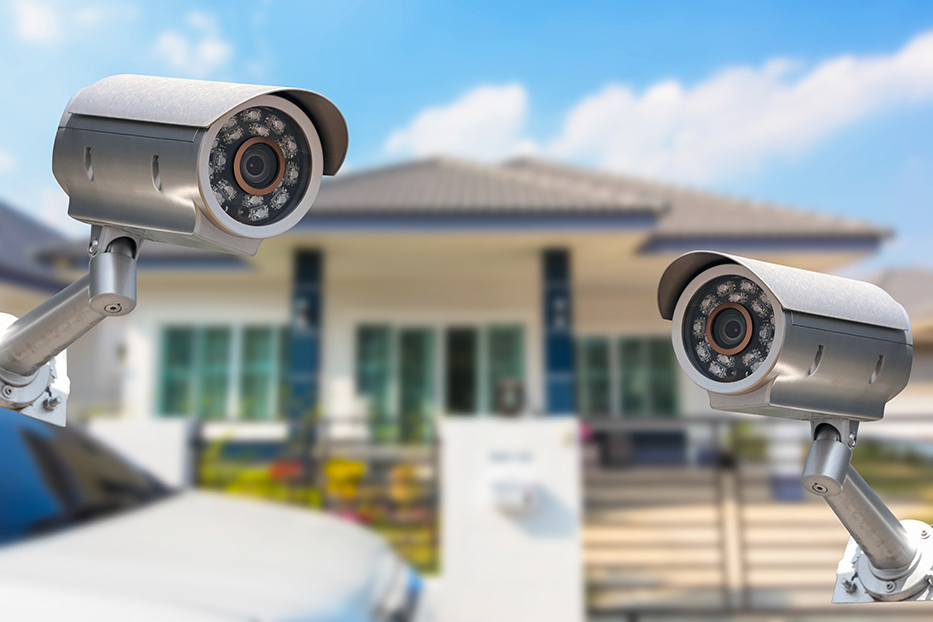 Congratulations, you have just closed on your new home! Before you rent that moving truck and begin moving your family and all of your belongings into your new home, make sure your new house is completely safe and secure. Securing your new home should be the very first step you take after leaving the closing table. Not only do you want to protect your investment, but you also want to protect your family in your new home.
1. Reinforce your doors
It is estimated that roughly 34% of break-ins occur through your front door. Before you change the locks, ensure that your front door is sturdy enough to resist a break in. Your front and back exterior doors should be made of high quality and extremely durable materials. Avoid hollow wooden doors, as they do not provide much protection. In addition to a stronger door, you will want to reinforce your doors hardware. Utilize grade 1 deadbolts and four screw strike plate boxes for the most secure exterior doors.
2. Change the locks
It is likely that your home's key was handed over to you during the closing process. It is also likely that this is not the only key out there. The previous homeowners may have had numerous keys made during their time in the home. The listing agent might even have his or her own copy of the key, along with other listing agents. You can never really know how many keys are out there, so changing the locks is always recommended. In fact, this is one of the first things you should do in securing your new home. Just remember, if you are going to reinforce or change out the doors, change the locks after the doors have been replaced.
3. Get to know your neighbors
Getting to know your neighbors is one of the most cost effective approaches to home security. The next best thing to not being able to personally watch your home is having a trusted neighbor watch it. You can also trust your neighbors to keep an eye on your house during long extended periods away, such as vacations and work trips. Active movement within your household, such as neighbors coming and going can be extremely effective in reducing theft.
4. Install exterior lighting
A famous Department of Criminal Justice and Criminology study encouraged incarcerated burglars to share their motives and thought patterns surrounding burglaries. This study revealed that burglars preferred to avoid well-lit homes. Homes with exterior landscaping removed the ability of hiding spots. Motion sensor lights are especially beneficial in reducing burglary risk because they pick up movement and illuminate the yard, exposing the criminal to the neighborhood. Exterior lighting makes your home a high risk option for criminals.
5. Purchase a security system
A security system is the most thorough method in reducing crime in your home. The security system provides you with an extensive monitoring and alarm system. The system reminds you to close windows before exiting the house, which is another common entry point for theft. They also contain glass breaking alarms, notifying you when a window has been broken. Additionally, security systems can increase the overall safety of your home by monitoring carbon monoxide, smoke, and fire. You might even be eligible for a home insurance discount for installing a whole home security system.
Your new home is one of the largest investments that you will make. You want to make sure that it is well protected. Proper protection means increasing the security of the home, before moving into it. You can achieve optimal home security by reinforcing the exterior doors, changing the locks immediately, getting to know your neighbors, installing exterior lighting, and investing in a home security alarm system.
This post was written for Realty Executives by Heather Hardy. Heather is an avid writer who has contributed to numerous blogs and internet news sources.  While she writes on a variety of topics, her specialties include real estate, home improvement, and travel. After obtaining two degrees, Heather has found her passion in writing content that improves both readability and knowledge.