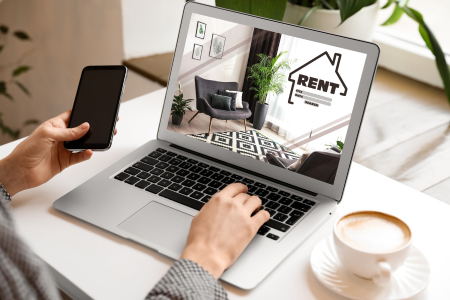 Purchasing a rental property is no small feat, and even the most seasoned real estate investors can find it challenging. There are so many factors to consider – from investment strategies and evaluating potential landlords to assessing market conditions and legal implications – that it can be hard to know where to begin. This article will provide you with valuable tips and advice to help you pick the right rental property to suit your needs.
Determine What You Can Afford
Your budget will determine how much property you can afford.
If you do not have the cash to put down upfront, you will need to apply for a mortgage to finance your property.
You'll need to factor in other costs, such as repairs and maintenance, insurance costs, property taxes, legal fees, and marketing costs if you want to rent out your property to tenants on a month-to-month basis.
Similar to residential properties, vacation rentals will come with standard expenses like the ones listed above, but you're also likely to spend more on things like homeowners insurance, security, and additional decor and furnishings to make your vacation rental stand out to holidaymakers.
Choose the Best Location
Enough cannot be said about choosing the right location for your rental property.
Choosing a property that is close to amenities that the everyday person would need, such as healthcare facilities, malls, schools, parks, restaurants, etc., is essential.
The location should ideally be a hotspot with lots to offer in terms of job prospects, low crime, affordable public transportation, etc.
Do not forget to check out the general market prices for properties in the area. Note that if the property price is too high, your property taxes could go through the roof.
Register a Business
If you intend on using your property as a vacation rental, you might want to consider registering it as a business.
No matter which way you look at it, owning a property gives you the power to earn income. If you are considering renting it out, then you are likely to make much more than you anticipated if you know what matters most in tenants' or holidaymakers' eyes. It all comes down to planning.
---
Realty Executives is one of the largest and most established real estate systems, with over 8,000 agents working across the globe. Feel free to browse to find an agent in your area!