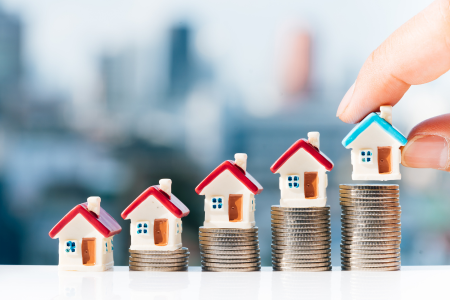 Real estate is a popular and satisfying investment method if you do not like the stock exchange risk. However, the ever-changing real estate market can seem daunting if you do not have any experience. By understanding the basics, you can make a significant return on your investment.
Property owners can increase rental rates or sell the property for a profit by making minor improvements to land and buildings. With the correct information and preparation, investing in real estate can increase your monthly income and secure your financial future.
In this article, the experts share their top tips for success when beginning your real estate investment journey.
Expert Tip #1- Research Your Location
Finding the perfect location is essential in your real estate investment journey. Consider the type of buyer or tenant you want to attract when searching for your ideal property. It is a good idea to consider the investment you want to make before starting the property search.
"Ask any real estate expert about the most important element of research, and they will say location," says Anthony Martin, founder and CEO of Choice Mutual. "Getting the location wrong could spell disaster for your investment. You should select a property that will increase in value even if you plan to lease it. The data should tell you if the area is the right market for making a profit on your investment."
It is helpful to consider the following when conducting property location research:
Access to public transport
Average rental rates
Crime level
Employment opportunities
Public amenities
Look at the forecast data for the prospective property, such as predicted house and rental prices. This should give you a good idea of whether your investment is worthwhile.
Expert Tip #2- Understand the Risks
Every investment opportunity comes with unpredictable risks. However, 29% of Americans said real estate was their favorite investment choice. If you take time to conduct thorough research and speak to other investors, you could avoid risky properties that will depreciate.
"Investing in real estate can be a rollercoaster ride," says Jarret Austin, owner of Bankruptcy Canada Inc. "You must protect your investment by keeping a large cash reserve for unexpected fees and bills. Where possible, try to avoid getting into debt. Offer a sizeable down payment of at least 10% to access better interest rates and reduce the risk of selling early."
Avoid over-borrowing if you need a loan to help you with your first investment. Late repayments can lead to unnecessary stress and worry in the early days of your new venture. Accumulating debt with no repayment plans can spell instant failure for your investment.
Owning a rental property can also come with a fair share of risk. Find responsible, trustworthy tenants who will take care of your property. Screening tenants is crucial to protecting your investment property from damages and potential risks.
Expert Tip #3- Know Your Limits
Successful real estate investors know how to protect their finances by calculating the risk of a property. Set yourself a realistic budget and stick to it. Remember that you are operating a business seeking to grow its investment.
"There is so much more to think about than the price of a property," explains Nancy Mitchell, RN of Assisted Living. "Calculating your budget should include inspection and valuation costs, taxes, and legal fees. Seeking advice from a real estate expert is crucial before you dip your toe into a real estate investment."
Avoid expensive renovations and keep spending to a minimum to maximize your ROI. Financing your first project with a loan is an option that poses fewer risks for many investors.
Expert Tip #4- Speak to Other Investors
Developing a network that includes other real estate investors is a valuable asset. Other investors could assist you in your market research by answering questions about the local area.
"Talking to other investors can be high risk and high reward," explains Jim Pendergast, Senior Vice President at altLINE Sobanco, "Giving away too much could mean losing your prospective property. It pays to keep your cards close to your chest. However, you can learn a lot from your fellow investors and the mistakes they have made along the way."
You can build your network in the real estate industry by:
Attending auctions
Visiting trade shows
Connecting via social media
Finding a Chamber of Commerce group
You may find that experienced real estate investors will offer to support and mentor you if you ask. They could share their contact list of clients, business partners, and legal representatives to assist you in your endeavors. Mixing with like-minded individuals could increase your prospects and your reputation.
Expert Tip #5- Make a Plan
Drawing up a detailed plan for your real estate investment will protect your finances and provide a timeline for your property search. New investors should reserve 50% of their budget to cover the costs of unforeseen renovations, legal fees, or repairs. This reserve will soften the blow if you learn from any mistakes the hard way.
"Real estate investment is a business and should be treated as such," says Mark Pierce, CEO of Cloud Peak Law Group. "A solid business plan will clarify your goals and help you figure out how much money you need to begin. The absence of clear goals can lead to impulsive decision-making that could damage your investment. Assess your current financial situation to define short and long-term goals that will create a detailed roadmap to success."
Some simple steps to follow when creating a business plan include:
Setting long and short-term goals
Assigning a realistic budget
Developing growth strategies
Your plan should include a financial forecast to prevent expensive errors from derailing your project. Speak to a financial planner or loan manager about applying for a real estate loan so that you can include repayments in your investment plans.
Achieving clarity on your chosen market is key to successful real estate investments. Decide what property you want to develop and whether you will rent or sell. Complete your investment business plan before buying properties to avoid any mistakes.
Key Takeaways
Real estate investment is a fantastic option for anyone who can afford the risks. Some key points to remember when investing in real estate are the following:
Stick to your budget and timeline
Remember that investing is business, not pleasure
Conduct your research
Do not stretch your finances
It would be best if you took plenty of time to consider your financial situation before you make any investment decisions. Although real estate can generate more financial gains than the stock market, it still comes with a great deal of risk.