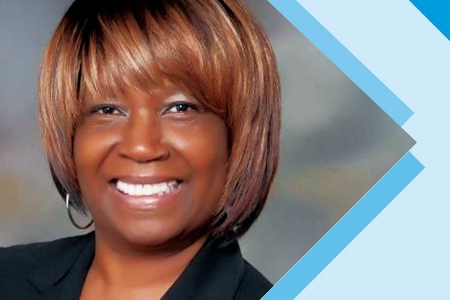 Raye Mayhorn, Broker/Owner of Realty Executives of Killeen, TX, is celebrating 40 years in real estate- an accomplishment only reached by those who have not only been successful in business, but have a true passion for their field.
A U.S. Army veteran and committed businesswoman, Mayhorn started her real estate career in 1979. After moving to Texas, she worked under several large franchises and continued to grow her expertise. Mayhorn later attended the Dale Carnegie Leadership Course, which inspired her to become her own boss, and purchase a Realty Executives franchise.
Now an Executive of 23 years, Mayhorn embodies the type of broker Realty Executives strives to have. Her knowledge, built from decades of experience and commitment to continued education, is unparalleled. Just last winter, Mayhorn completed The Institute for Luxury Home Marketing's training program, becoming an exclusive member of the organization and certifying her as a local luxury expert. Mayhorn also exemplifies the support Realty Executives expects of its leaders.
"The most common response we receive when asking 'why did you join our team?' is 'the knowledgeable and helpful broker'," Alysia Heun, Vice President of Realty Executives International, said. "Our brokers offer a level of accessibility, support and responsiveness that is not seen in large companies. Raye has done an incredible job being a guide for her team, their biggest cheerleader, and available when needed most."
Mayhorn is excited to be celebrating her milestone and hopes to continue down her path of business success.
"Joining real estate and owning this brokerage has been such an incredible experience for me." Mayhorn said. "I am so thankful for the team and business we've built and can't wait to celebrate this accomplishment with them."
Realty Executives International is proud to have a broker of Mayhorn's status continue to grow her business under their name and is excited to watch where the future takes the brokerage.
"One of our goals as a franchisor is to be a company that has a career path for every level of professional, from just starting out to 40 years of experience," Patrick van den Bossche, President of Realty Executives International, said. "Raye represents the long-term success that we encourage and the type of leader our competition envies. We couldn't be happier to see her with Realty Executives."