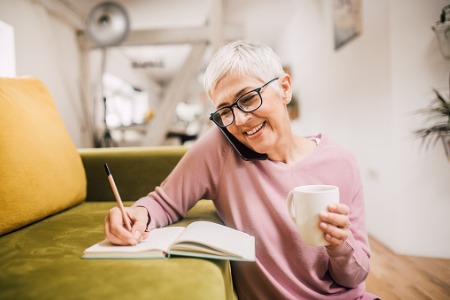 Buying or selling your home is a procedure that's hard to handle if you don't have any previous experience or knowledge on the subject. And if it's a long distance home buying and selling that we're talking about – it's even harder.
Long distance moves come with their own specific challenges that people who are moving locally do not face, from organizing the logistics of the move to shipping your belongings. Moving to another state with professional help is much easier than moving on your own; yet, with additional problems arising from the home buying and selling process, it is still very hard to smoothly pull it off. With this in mind, we've prepared a handy guide on long distance home buying and selling.
Long Distance Home Selling
When you're selling your home from a remote location, you need a team of associates located at the same place as your property. Finding reliable associates is always important, but in this situation – even more so. Your team will need to consist of a contractor (or a handyman company) that's properly insured, bonded, and licensed, a lawyer with the necessary know-how and the experience working with real estate transactions, and a reliable real estate agent.
Still, no matter the expertise and the professionalism of the team you have assembled, frequently checking on your property in order to avoid any unexpected problems is the right thing to do. If it is not possible for you to do this by yourself, asking someone you trust to do this instead of you is highly recommended.
Additional Tips on Selling Your Home
First impressions are very important, so try to make the exterior of your property as appealing as you can.
Good pictures of your home are essential. If you're not sure whether your photography skills are up to the task, it could be a good idea to hire a professional photographer.
Work with your real estate agent on adequate marketing – social media and real estate listing sites are very important, just like the word of mouth generated by your friends and neighbors.
Declutter your home as much as you can. Buyers want to envision the property with their belongings inside – not yours.
Long Distance Home Buying
With long distance home buying, the Internet is an invaluable tool that you will need to utilize in order to find the perfect home, as plenty of research is essential in this situation. Use the Internet to find information on different neighborhoods. Your agent is the best person to ask whatever it is you need to know – is the neighborhood safe to live in, are there any good schools nearby, etc.
After you've found one or more appealing neighborhoods, think hard about what you are looking for in a home, as well as all the things you'd rather avoid. Inform your real estate agent about the characteristics of your ideal home, so that he or she can help you search.
Now it's time to actually go home hunting! For this part of the process, you'll need to travel so that you can see the potential homes by yourself. The more time you can allocate for house-seeing – the better. Try to find and examine as many homes as possible, as doing so will increase the likelihood of finding a property that will be just right for you.
Additional Tips on Buying a Home
Give yourself enough time to find your future home. One trip might not be enough, so plan your budget accordingly.
If you haven't been successful in locating an ideal property, and you don't have enough money and/or time to see potential homes in person, consider having your agent show you the property via video-chat.
Try to find a real estate agent who specializes in relocation. This person's expertise will be a great asset.
Long distance home buying and selling is tricky. Don't panic and keep a clear head. With some effort and adequate planning, we're sure that everything will go smoothly.
Author: Jeffrey Black has been working in real estate all his life, first for his father who was also a realtor, and then as a leader of a small team of top professionals in the New York area. His hobbies include hiking, skiing, and all kinds of sports, especially baseball.