When Fremont native Bart Mruz settled down in Phoenix, Arizona,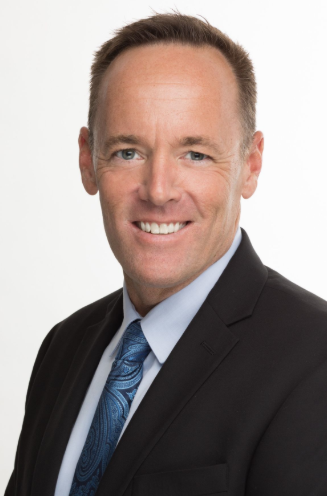 he didn't expect that so many of his fellow Nebraskans would follow.
Mruz is a real estate agent in Phoenix for the brokerage Realty Executives. As part of his job, he specializes in helping people from his home state to buy and sell property in his adopted state.
And the market is hot, Mruz said. On average, he sees 20 to 25 purchases per month from the eastern Nebraska area. He knows about 30 people from Fremont that have purchased property there.
"I call it a tale of two states," he said. "You'd be shocked, especially on Cornhusker game days, how many people are down here at the bars. There's a huge presence."
The trend is so palpable, that in 2014, he started marketing his properties back here in Nebraska. He comes back frequently to meet with people and work on marketing, and his brokerage cooperates with several here in town, referring business back and forth.
It's not just Nebraska, either. Mruz sees a growing market from other Midwestern states, too, particularly in Iowa, Minnesota and Illinois.
There's a number of reasons why midwesterners, and Nebraskans in particular, are drawn to Phoenix, Mruz says. The weather is a big part of it.
"This time of year, you can just look out your window [in Nebraska] the last couple days and figure out why," Mruz said.
But also, the Phoenix area offers affordable options, compared to the surrounding areas of other popular cities to settle in, like San Diego or Los Angeles or Las Vegas. And it's only a few hours from those cities. And the housing taxes are "about a third to a half" of what they are back in Nebraska, Mruz said.
Phoenix also offers a growing city with a vibrant downtown and more than 200 golf courses. Hiking and other outdoor activity is popular.
"Now that the city has grown and we have an active downtown and the median age keeps getting younger and younger here, the city is really cool," Mruz said. "I mean it's evolved and it's grown and it's dynamic. It's got a vibe."
For Nebraskans, one of the most popular areas is the city of Scottsdale, not far from Phoenix. Mruz describes it as a dynamic neighborhood.
"It's gorgeous," he said.
Mruz sells properties for both part-time and full-time living, and he's seeing an explosion in second-home ownership in the area, where people are buying properties outside of their primary home. He notes that the Nebraska crowd gets younger and younger every year. More are buying properties condominiums and townhomes, as well as zero-lot properties — like a single-family home on a small lot with a small yard.
"In the last, I would say, five to 10 years especially, it's just exploded," he said. "You've got people buying second or third properties down here."
When Mruz moved to Phoenix, he didn't quite expect to see so many of his fellow Nebraskans there.
He grew up in Fremont, the son of a local builder, and had an interest in houses and construction from an early age. As a kid, he'd go with his dad on Saturdays to building sites to help out. He'd spend his time in class doodling floor plans.
Mruz went to school for journalism and was originally planning to pursue a writing career. One Friday afternoon in September 2001, he was meeting with an executive at ABC about the possibility of writing for the Drew Carey Show. But the following day was September 11. The studios went on lockdown and Mruz became leery of big city life. So he decided to stay in Phoenix and pursue real estate.
"Gradually, I started bumping into people that I knew back in Omaha, and then I started watching, and it kind of snowballed every year," Mruz said.
Mruz enjoys getting the opportunity to work with people from his home state.
"It's fun to work with your native people, so to speak," he said.
Originally published in fremonttribune.com.