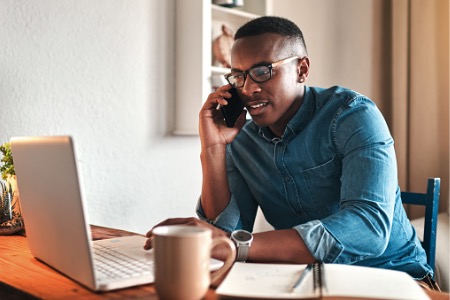 "Working From Home" is a hot topic these days, and being good at it is far easier said than done. I would know, because for the majority of my 10 years in the real estate industry I've worked from home.
Fortunately, I've picked up some great tips from friends and have adjusted my habits to find what works best for me.
At a high level, it's all about mindset — like starting a new job and learning to integrate into your new environment. Anyone can work from home, but if you don't follow best practices, you can easily fall prey to distraction.
If you do it right, however, you might just find you increase your productivity with great success.
Below are some of the best practices and tips I've implemented. Please feel free to share with your peers.
1. Set Your Mindset
Take control of your environment. Focus on your goals as a habit, and learn to keep yourself in check. I try to leave my house early every morning and prepare my mind for the workday ahead in either my house or my mobile office. While it's easy to get distracted by the dishes or laundry, remember: You don't do house chores while at the office; don't do them when working from home.
Continue reading